The bank cannot retain the balance when the owner dies and a co-owner claims it in court | My Rights | Economy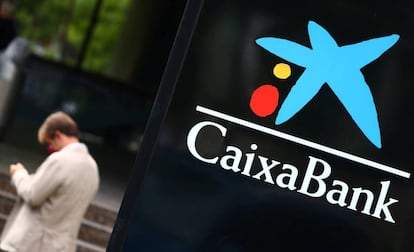 The bank cannot retain the balance of the account in the event of a judicial claim by one of the holders. This has been decided by the Provincial Court of Cantabria in a sentence that can be consulted at this link.
In the case under trial, the account had been opened by the applicant's father, but a few days before his death, he also included his sister as joint owner without distinction. In this way, either of the two could dispose of the entire balance, which amounted to more than 38 thousand euros.
When the daughter of the deceased claimed the money from the account, the bank, CaixaBank, objected on the grounds that it had not provided her with a document proving the agreement of the other co-owner, her father's sister. According to the bank, it had also demanded delivery. Faced with the contradictory claims of both, the financial company justified that it should not give the balance, retaining it in its power.
Although in the first instance the Court number 7 of Santander gave the reason to CaixaBank, now the court hears the claims of the deceased's daughter. He understands that, before the joint ownership of a checking account or demand deposit, any of the creditors can demand from the bank the full payment of the money. And the entity can pay it to anyone, being able to choose who. But such power of choice ceases when one of the creditors has sued. "From then on the debtor can only pay him, so that the payment to any other joint creditors would not release him," says the Provincial Court based on article 1,142 of the Civil Code.
"Even admitting that the other account holder at the time of death has actually claimed the entity for the delivery of the balance -which is only credited through an internal email from the entity itself-, of course there is no evidence that such a claim has been judicial, as well as its specific date or if it was prior to the extrajudicial claim of the plaintiff, so since the filing of the lawsuit claiming the balance, the credit institution can no longer pay the other co-owner ", reasons the magistrate Javier de la Hoz de la Escalera, rapporteur of the sentence.
The resolution also justifies that the heir succeeds the deceased by the mere fact of his death in all his rights and obligations. Thus, in the event that the deceased maintains a checking account or demand deposit upon his death, the heir will also succeed him in that legal relationship.
Along with the payment to the plaintiff of the sum of 38,217.10 euros, which was the balance in the book, the court has also ordered CaixaBank to pay the default interest.