The bandage before the wound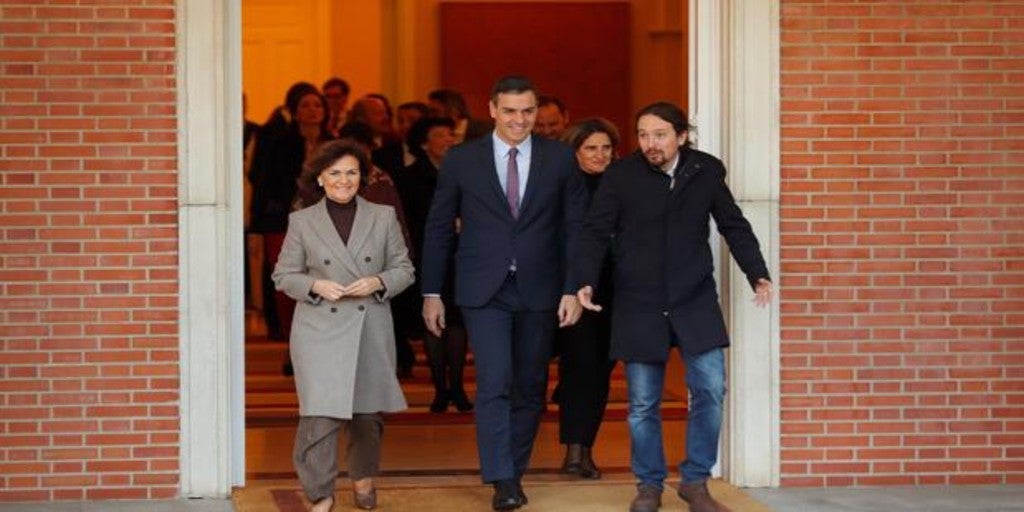 Madrid
Updated:
save

The PP has decided to anticipate the actions of the Government and respond at the outset to its intentions. The idea is good, although we already know that with this Government it is very likely that your previous announcements have little to do with what you ultimately do. For example, it is very good to remind you of the obligation to take care of increases in social spending and comply with the agreements reached in Brussels regarding public deficit. Not only because of that romantic honoring commitments, but because it is what is best for our economy to be the best guarantee of its stability.
But it will be a useless call. Yes until the same Rajoy He had little regarding the deficits – and, for now and until Sanchez, who will advance him easily, is the president who made him grow the most – social-communist combo He has a manifest hostility. The good intentions of Vice President Calviño will explode in the face of the unlimited desire for social content of newcomers and excellent proposals from minister Escrivá To reduce the deficit of the pension system, they will be volatilized in the heat of their redemptive passions.
In the same way it is very well to propose a new regional financing agreement, but it is evident that President Sánchez is not in that, since he is incompatible with the Catalan exclusivity requirements and his natural impulse to satisfy them.
Catalan independentistas do not want or pretend a global agreement, they just want and they look for "their agreement". That's all that interests them. And just as until now it has been the public deficit that has borne the expenses of all the previous agreements, it will not be easy for the same to happen in the future.
The autonomous "sudoku" begins to resemble a zero sum game and there will be no autonomy that accepts the income reductions that may be necessary to accept the Catalan increases. Reach any agreement that pacifies the Torra and the Junqueras It will be very difficult, but pretending that it does not penalize the rest will be almost impossible. All this assuming that they agree to discuss something other than amnesty and self-determination that, seen as seen, is very much to suppose. Probably too much.