The band Love of Lesbian joins the lineup of the Sum Festival 2021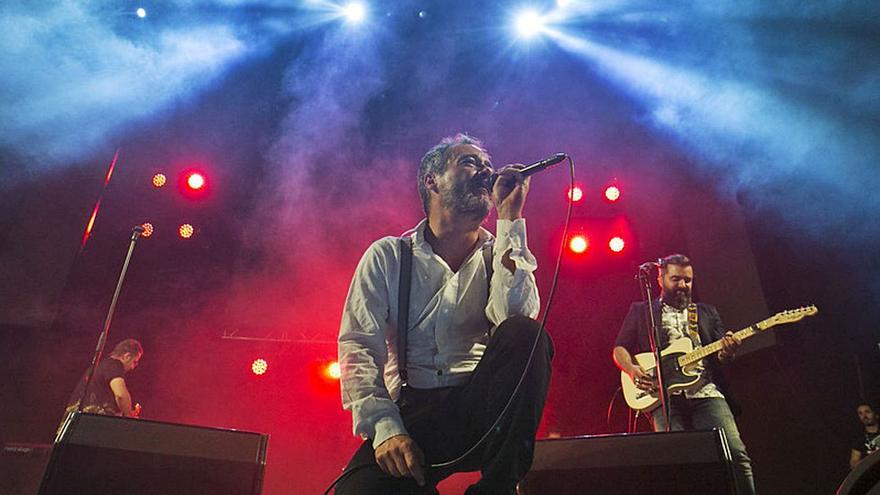 The Love of Lesbian band joins the lineup of the Sum Festival 2021 next October 1 at the Infecar venue. The Barcelona band returns to the capital of Gran Canaria to present its new album, VEHN, an acronym for Viaje Epico Hacia la Nada, which is released on April 16 and has already announced the first dates of its tour from May 1 in Valencia, Seville, Madrid, Barcelona and Mérida, among other cities.
Thus, the band led by Santi Balmes joins the first day of the Sum Festival, which has already confirmed the artists Antonio Orozco, Dani Fernández, Anni B Sweet, Kiko Veneno and Chinova, on Friday, October 1. For its part, the second day will feature performances by Amaral, Dorian, Ara Malikian, La bien querida, La La Love You and El Faro, on Saturday, October 2. However, the organization affirms that there are still more artists and bands to be confirmed.
At the moment, tickets for this edition of Sum, in General and Premium categories, can already be purchased through the TicketMaster web portal at the price of 33 euros and 65.50 euros per day, as well as tickets at 43.80 and 86.50, respectively.
Likewise, the new Love of Lesbian album sees the light five years after the release of their latest studio album El poeta Halley (2016). The band presented this record project at the second edition of Festival Cero, last 2017, which was the first live performance of Barcelonans in Las Palmas de Gran Canaria, where they shared the bill with Iván Ferreiro and, precisely, Anni B Sweet.
His new repertoire includes a total of 12 new songs recorded at La Casamurada and Blind Records, and produced by Ricky Falkner and Santos & Fluren. In addition, the album has illustrious guests such as Bunbury or Cristina Martínez and Álbaro Arizaleta from El Columpio Asesino. At the end of last year, the band released their first advance, Cosmos (Solar Antisystem), and a first description of VEHN as "a tribute in sound elegy mode to a missing friend". Just yesterday they released their second single from the album, El Sur, with the collaboration of Bunbury.
The band has also explained that it will announce future concerts throughout the year, which will be held at all times in line with current health measures against Covid-19.