The bad business results and the collapse of the US GDP sink the Ibex, which falls more than 3%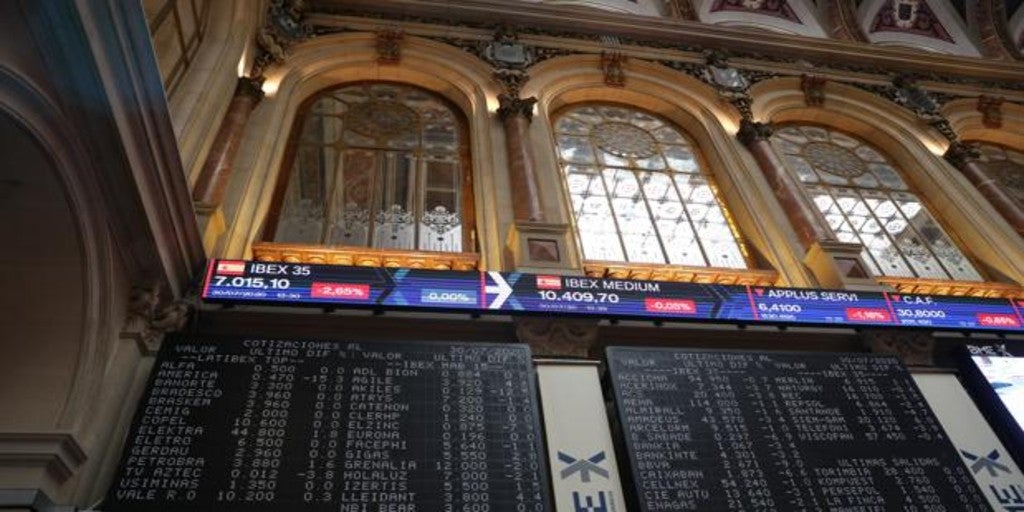 Madrid
Updated:
save

Other black thursday for the selective Spanish, who is having trouble digesting the series of business results that white on black reveal the most damaging consequences of the Covid-19 and the prevailing uncertainty at the international level. Today the BBVA reported that between January and June of this year it had incurred losses of 1,157 million, joining a parade that investors are not liking: Santander, Acciona, Red Eléctrica, Airbus, Boeing ... To this poor performance of important companies, many listed in the index, is added a poor macro reference from the United States: the collapse of 32.9% of GDP in the second quarter, the biggest drop in history (the previous data of 1958 and "only" represented a decrease of 10%). In this context, the IBEX 35 It has already lost the level of 7,000 points and registers strong drops of over 3%.
With a selective practically tinted red, only a couple of values ​​are saved from burning: Siemens Gamesa which bounces 4.99% and a Meliá Hotels plan that rose slightly 0.38%. The rest, especially banking, are heavily punished by investors who undo positions: BBVA stands out as the red lantern of the session with a 9.85% decline. The rest of the bank securities follow: Banco Sabadell (-7.81%), Bankia (-4.98%), BAnkinter (-4.14%), Banco Santander (-6.19%) and Caixabank (-7.30%). Values ​​linked to tourism also suffered sharp cuts, such as IAG, which fell 2.60% and Amadeus, which yielded 5.41%; as well as selective heavyweights such as Iberdrola (-2.34%), Repsol (-3.79%, Inditex (-4.40%), Naturgy (-1.58%) and ACS (-5.83%) .
Outside our borders, the poor performance of Wall street It sinks even more to the main European squares: The Dow Jones fell 1.61% in the early afternoon while the Nasdaq fell 0.74% due to bad GDP data. For his part, the Old continent was dyed red: Paris fell 2.81%, London 2.89%, Frankfurt more than 4%, Milan 3.46% and the selective Eurostoxx 50 - which brings together fifty European companies with the largest capitalization - 3.35% plummeted.