The Australian government opens a door for Djokovic to return to the country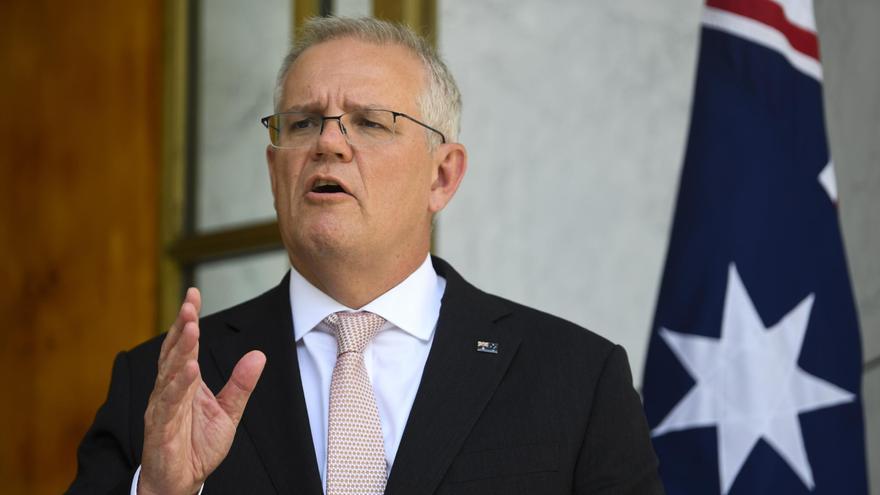 Australian Prime Minister Scott Morrison said on Monday that Serbian tennis player Novak Djokovic could return to the oceanic country if "the right circumstances" are given, after what he was expelled last night after the cancellation of his visa for not meeting the vaccination requirements.
The number one racket in the world was kicked out within hours of lose a battle in the Australian courts against the second cancellation of his visa in Australia, a measure that under section 133c(3) of the Immigration Act prevents you from entering the country for three years, unless there are "exceptional circumstances."
"This is a three-year period, but there is a chance that he will come back in the right circumstances and that would be considered in due course.", said Morrison, this Monday to the local radio station 2GB, insisting that foreigners entering Australia have to be vaccinated against covid or have a valid medical exemption.
For her part, the Australian Minister of the Interior, Karen Andrews, specified that Djokovic's return will not be an "easy or simple" process, although opened up the possibility that the ban be "waived in compelling circumstances", in the event that the 34-year-old tennis player provides considerable evidence.
"Mr. Djokovic is now subject to a three-year ban, which can be suspended in compelling circumstances, but that is not a matter of today or tomorrow, but some time in the future," Andrews told Sky News television.
Djokovic's Australian journey, turned into a media and political circus, began on January 5 when the tennis player traveled to Melbourne with a medical exemption to participate in the Australian Open without being vaccinated, having recently been infected with covid-19.
Upon arrival, the Immigration authorities canceled his visa and detained him until his release last Monday by court order, considering that he was not treated "fairly", although on Saturday he was arrested again as a result of a new government attempt to deport him, which happened last night after a court determined that there were legal grounds for it.
The expulsion of the Balkan athlete caused outrage in Serbia, who branded her "scandalous", "witch hunt", "orwellian" and "farce" style show.