The Auditorium Theater Foundation celebrates 25 years of Alfredo Kraus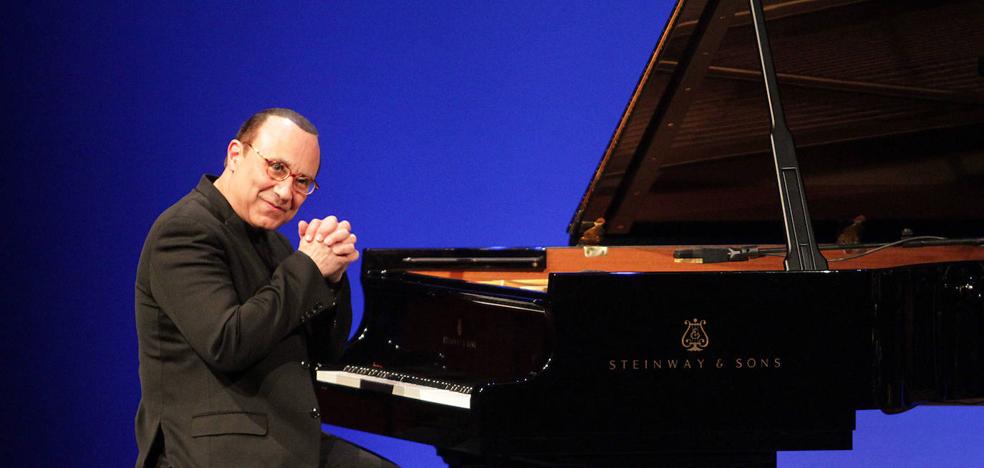 Michel Camilo, Lila Downs, Julieta Venegas, Noa, Jorge Drexler, Vanesa Martín, Frank Peter Zimmermann, Víctor Manuel, Fito and Fitipaldis and the premiere of 'Patriotas', among the main dishes until January
The Auditorium Theater Foundation of Las Palmas de Gran Canaria presented this Friday, at the Pérez Galdós Theater and before a large part of the archipelago's scenic and musical sector, the program that starts after the August break and will run until January, in which it stands out a series of special concerts to celebrate the first 25 years of life of Alfredo Kraus.
Tilman Kuttenkeuler, general director of the Foundation, advanced a program in which the concerts of Michel Camilo and Lila Downs at the Pérez Galdós Theater stand out, in addition to those of the violinist Frank Peter Zimmermann and Martin Helmchen, Julieta Venegas, Ainhoa ​​Arteta, the Gran Canaria Big Band, Víctor Manuel, Fito and Fitipaldis, Jorge Drexler, Vanesa Martín and Noa, among many others.
Cycles such as Music and Literature, Eat to the Beat, Organ in Concert and festivals such as Mar Abierto, Antiqva or the Piano International are also included.
Humor also has its space, with the presence of Abubukaka, Aarón Gómez, Dani Martínez, Santiago Segura, Mota y Flo, Kike Pérez and Jabicombé, among others.
In the scenic section, the productions 'Patriotas', 'Yo voy soñando camino', 'Amar' and 'The danger of good companies' stand out.
The presentation took place on the stage of the Pérez Galdós Theater and the president of the Cabildo of Gran Canaria, Antonio Morales, and the mayor of the capital of Gran Canaria, Augusto Hidalgo, also took part.
Topics
Ainhoa ​​Arteta, Alfredo Kraus, Anthony Morales, Augustus Hidalgo, Florentino Fernandez, Gran Canaria Big Band, Jabicombe, George Drexler, Julieta Venegas, Safe Santiago, Cabildo of Gran Canaria, The Gran Canarian palms, Perez Galdos Theater, Alfredo Kraus Auditorium, Concerts, Culture, Dance, Premieres, festivals, Jazz, Music, Theater, Opera