The Audiovisual Council of Catalonia calls for the withdrawal of a dozen anti-vaccine videos | Society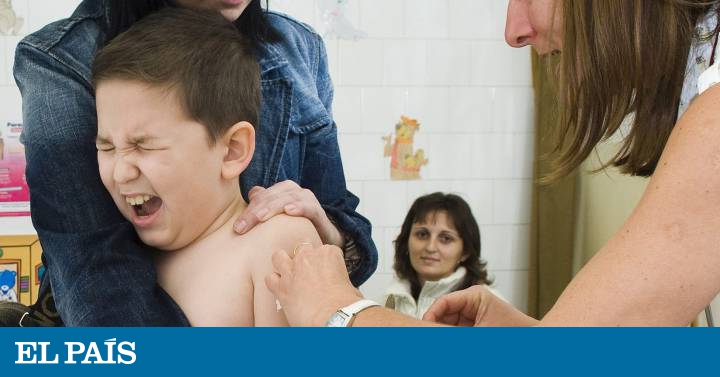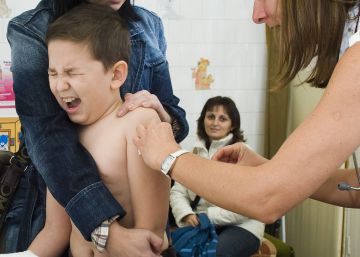 The Catalan Audiovisual Council (CAC) has detected and requested the withdrawal of a dozen videos on YouTube that disseminate false information about vaccines and discredit medical professionals. "The anti-vaccine movement has always existed, but with social networks his speech has gone viral, "says CAC President Roger Loppacher, who warns of the danger of such videos about people's health. Loppacher presented the report on Wednesday The anti-vaccine speech on the Internet, Prepared in collaboration with the Medical Association of Barcelona. Since the study, the College of Physicians has opened files to several health professionals for disseminating the anti-vaccine speech, among other bad practices. In two cases, the complaints have reached the courts and ended with disabling sanctions.
The study has analyzed 10 videos with an average of 1.6 million views each. All of them, which appear as relevant content when doing a search on vaccination doubts, consider that this treatment is not safe and that may cause autism. These arguments, however, have been denied by the investigations, as the president of the Barcelona Medical Association, Jaume Padrós, recalled on Wednesday. "It is scientifically proven that vaccination, together with hygiene and water purification, made us leave a mortality rate comparable to that of the Middle Ages a hundred years ago," says the president of the school.
From the CAC and the College of Physicians they warn that the discourses that deny the effectiveness of this treatment acquire more strength when they are disseminated by alleged health professionals. Although there are cases in which they are citizens or pseudoprofessionals, the Barcelona Medical Association has opened a file to several doctors for issuing this kind of disinformation. "Professionals who advise against vaccination violate the code of ethics and can be punished," Padrós warned.
The Catalan Audiovisual Council has also taken measures, appealing to the responsibility of digital platforms. "We have reported these videos to YouTube and they have told us that they are analyzing our request," he said. Loppacher who asks that a new audiovisual directive be created so that authorities can immediately withdraw this type of content. According to Loppacher, this legislative reform must be accompanied by a critical formation of society. "The best antidote to prevent misinformation of people," he says.
Health professionals are concerned about the non-vaccination of children in countries where income and culture levels are high. Padrós calls this attitude "pathetic and unsupportive" because, he says, it makes us go back as a society by pointing the anti-vaccine movement has brought back almost eradicated diseases such as measles, which now threaten the health of the entire population. However, the situation in Spain is better than in other countries such as the United States. "We have high levels of vaccination, above 95% in the first doses," says Dr. Marga Campins, head of Service and Preventive Medicine and Epidemiology at Vall d'Hebron hospital. Although the number of anti-vaccine families in Catalonia does not exceed 1.5% according to several studies, this is no reason, they say, for professionals to lower their guard.
(tagsToTranslate) audiovisual council of catalonia (t) request (t) withdrawal (t) a dozen (t) video (t) anti-vaccines (t) anti-vaccine (t) medical school of barcelona (t) have (t) open ( t) file (t) professional (t) health (t) disseminate (t) false (t) argument (t) immunization



Source link