The Audience of Seville lowers the sentence to the exdecano of the university that abused three teachers | Society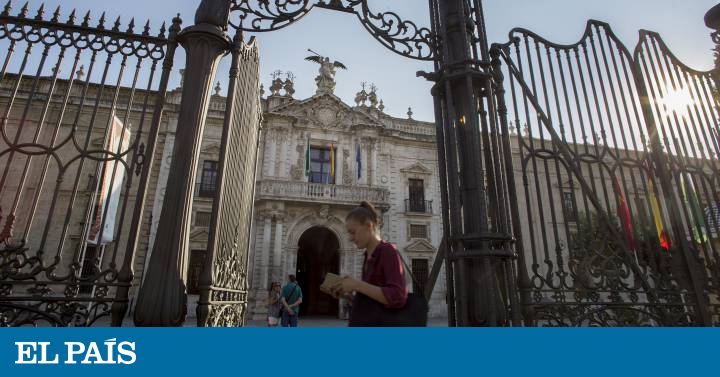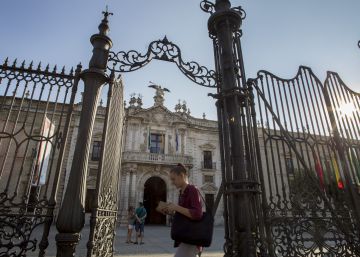 The Provincial Court of Seville has reduced from 7 years and 9 months to 2 years and 8 months in jail the sentence of a Criminal Court to Santiago Romero, former Dean of the Faculty of Education Sciences of the University of Seville (US) between 1997 and 2009, for sexually abusing three teachers. As the Supreme Court of Justice of Andalusia (TSJA) has informed Efe, the First Section has partially estimated the appeal filed by the accused and considers that in the aforementioned crimes the highly qualified mitigating circumstance of undue delays concurs.
The Criminal Court number 2 of Seville, in a judgment of December 29, 2016, sentenced Romero to 2 years and 3 months in prison for each of the three continued crimes of sexual abuse and 1 year in prison for a crime of psychic injuries, as well as to compensate one of the victims with 50,000 euros and 30,000 euros to the other two for physical and psychological damages and moral damages. It also imposed on the convicted the prohibition of approaching less than 300 meters from the three teachers and communicating with them for 5 years, while the University was convicted as a subsidiary civilian.
The First Section, in a judgment of December 20, admits "the complexity of the case", for the "extension" of the appeals of the accused and the teachers and for the development of a case that began with "the commission of the first declared fact proven at the end of 2006 ", so that" a period exceeding eight years "elapsed until the first sentence. "The concrete extension of the penalty imposed is disproportionate (...) not only in view of the time elapsed since the commission of the first episode in 2006, but because the complaint was filed approximately two years after the commission of the last act imputed to the appellant and there are relevant paralyzes in the processing of this case not caused by the defendant's actions, "explains the rapporteur.
For these reasons, the Hearing imposes the defendant 1 year in jail for the continued crime of sexual abuse on one of the teachers and 10 months in prison for each of the other two continuing crimes of sexual abuse committed on the other two complainants. The court acquits the ex-dean of the crime of psychic injuries for which he was sentenced in the first instance to one year in jail, considering that the requisites required to punish separately the impairment suffered by a victim in his psychic health as a result of the crime continued sexual abuse.
The First Section rejects the rest of the motives alleged by the defense of the defendant in its appeal and also dismisses the appeals filed by two of the victims. One of them requested that the defendant be convicted of workplace harassment and sexual harassment, while another claimed compensation of 120,000 euros.