The Asturian 'preparationist' ready for any emergency: "We do what was always done in the towns, have reserves of everything"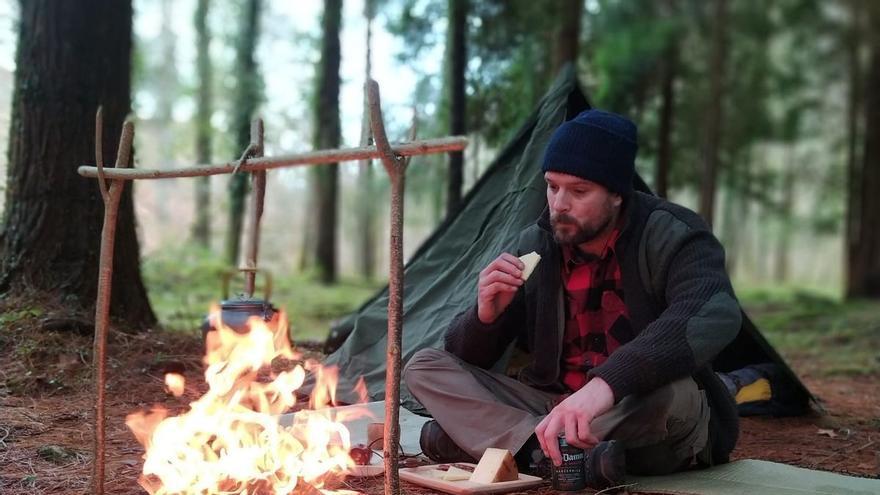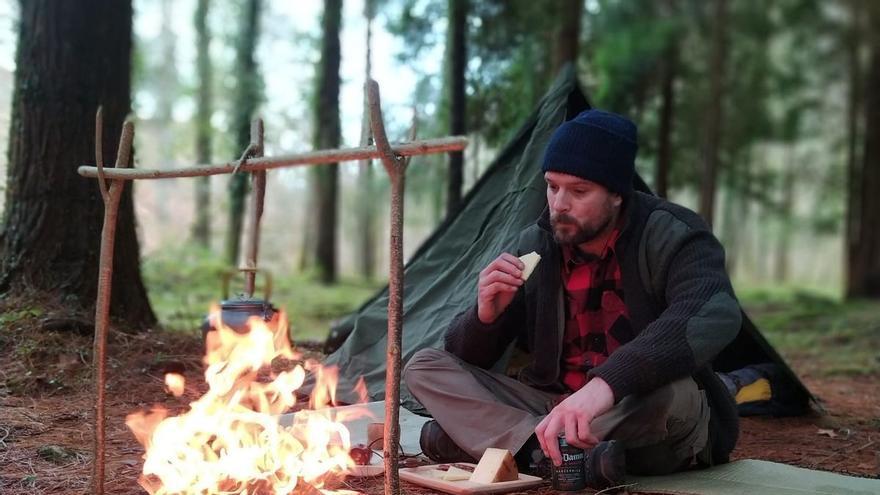 Since the Civil War, Spain has not experienced an emergency situation like that of the pandemic. The health crisis left images more typical of a science fiction film than what was expected of the year 2020: imposing traffic controls, the army disinfecting the streets, shortages in supermarkets ... No one was prepared for such a situation. No one except the preparers, to whom this situation did not catch entirely unexpectedly. In Asturias there are dozens of "preppers", As the followers of this movement are known, who mostly flee from fashions and conspiracy theories: "We are just people who we have reserves and knowledge to be self-sufficient in case of emergency".
Preparedness is a movement of individuals preparing for any type of emergency, both locally and globally. He was born in the United States, in the middle of the Cold War, between the fear of atomic bombs and radioactive rains and has lasted to this day. In recent months, with the pandemic and the hypothetical threat of a large-scale energy crisis, "the great blackout", this trend has become fashionable.
Despite the image that has been given of them, they claim that it has nothing to do with conspiracy theories, bunkers and arsenals of weapons to combat a zombie apocalypse. "What I have is a highly regulated pantry, with non-perishable food. We have a file with all the expiration dates and data and we are buying and replenishing ", explains Fernando Presa, an experienced preparationist, who simply summarizes what he does:"It is what I always saw done in my grandfather's house and what was always done in the villages: to have reserves of everything".
For Presa there are a number of fundamental things that we should all have in our homes: a reserve of water, dried food, milk powder, freeze-dried products and a good first aid kit. "For example, my wife is asthmatic, so having a certain medication is essential," says the expert, who regrets that in Spain there is no minimal culture of preparation. "In other countries, such as Germany, it is common for the government to carry out periodic campaigns to encourage people to have a backpack with essential and emergency items at home," he says.
True "preppers" don't just worry about what's in the pantry. Also from train and train. "I like to think that I am prepared for all kinds of situations. I have notions of first aid and survival techniques"Says Presa, who is also a martial arts instructor.
On survival techniques, he assures that the fundamental thing is apply the logic, "no movies". "The basic thing is not to venture and to have common sense. We see it continuously in the mountains, with people who suffer accidents due to not being sufficiently prepared, "he warns.
Fight against 'fake news'
Another fundamental aspect for the preparers, as reported by Presa, is to fight against false news. "Being aware of national and international news and analyzing current events is based on preparationism", highlights the expert, who regrets that most Spaniards "are very uninformed".
One of the latest hoaxes that have been related to the "preppers" is called "big blackout", a hypothetical circumstance that would leave an entire country or region without electricity supply, with which there has been much speculation on the internet in recent months, especially due to the increase in the price of electricity and gas."In the last few months we have sold many gas stoves, is what we have noticed the most ", they affirm from a store in Gijón specialized in survival items, in which they discard a notable increase in preparation workers in Asturias.
"In Asturias there have been preparators for many years. There may be some more in recent months, but there has not been an impressive 'boom' ", ponders Presa, who gives little credibility to the theories that there are organized groups of "preppers" in Asturias and with a wide infrastructure with bunkers: "A good 'prepper' doesn't go around yelling at it. What you want is to go unnoticed ".