The Asturian Olvido García Valdés wins the Reina Sofía Prize for Ibero-American Poetry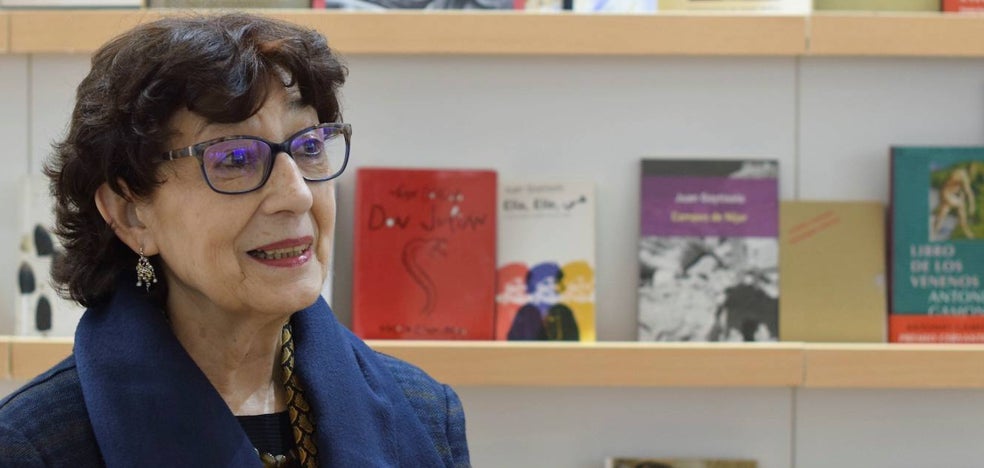 The jury unanimously distinguished the writer, who was general director of Books and Reading Promotion until October 2019
The Asturian Olvido García Valdés is the winner of the Queen Sofía Prize for Ibero-American Poetry 2022. A teacher, critic, translator and narrator, as well as a poet, García Valdés was head of the Cervantes Institute in Toulouse (France) and general director of the Book and Reading Promotion . García Valdés is recognized as one of the most solid values ​​of current Spanish poetry. The award that has gone to the poet is considered one of the most important in the world and has an endowment of 42,000 euros. Its objective is to reward the whole of the poetic work of a living author.
Born in Santianes de Pravia in 1950, Olvido García Valdés graduated in Romance Philology in Oviedo and in Philosophy in Valladolid. Her literary activity has been developed primarily in the field of poetry, although she has also published some essays.
His poems have been translated into French, English and German and have been collected in prominent anthologies. The French magazine 'Noir et Blanche' and the English magazine 'Agenda' dedicated a monographic issue to him. In 1990 she won the Icarus Prize for Literature for her book 'Exposicion', in 1993 the Leonor Prize for Poetry for 'Ella, los Pájaros' and in 2007 the National Poetry Prize for her work 'Y Todos We Were Alive'. The jury has made the decision unanimously.