The Asturian fund FAPAS, the Jane Goodall Institute and Joaquín Gutiérrez Acha, BBVA Foundation awards | Science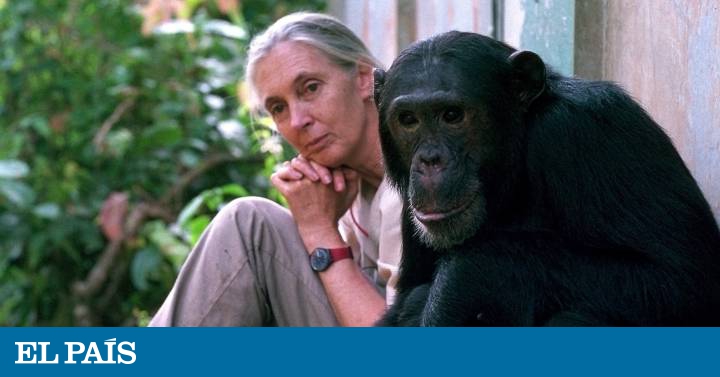 The BBVA Foundation has distinguished with this year's Biodiversity Conservation Awards the protection of Cantabrian species and ecosystems promoted by the Fund for the Protection of Wild Animals (FAPAS) from Asturias; the conservation of chimpanzees and their ecosystems, led by the Jane Goodall Institute in Tanzania; and the exceptional quality of nature documentaries directed by Joaquín Gutiérrez Acha.
FAPAS has received the award in the category of Actions in Conservation of Biodiversity in Spain "for a sustained activity and on the ground for more than three decades with full independence in favor of the Cantabrian species and ecosystems", according to the jury, which He has especially highlighted "his contribution to the protection of the brown bear, ghouls, wolf, osprey and the recovery of pollinators such as bees."
The BBVA Foundation World Conservation Award for Biodiversity has been awarded to the Jane Goodall Institute "for its long history and great global impact on biodiversity conservation, particularly chimpanzees and their ecosystems in Tanzania, with a pioneering approach, involving to local communities. "
Joaquín Gutiérrez Acha, director of documentaries as Guadalquivir Y Cantabrian, has been recognized with the prize for the Dissemination of Knowledge and Awareness in Biodiversity Conservation in Spain "for capturing nature in various regions of Spain with a sophisticated and impressive audiovisual language incorporating traditional activities and uses of the territory." "His works," according to the jury record, "have achieved high recognition among the international public for their extraordinary rigor, quality and beauty."
Each of the two categories of actions in Spain and global is endowed with 250,000 euros and the dissemination and awareness, with 80,000 euros. The jury of the awards is composed of scientific researchers, communicators, experts from areas such as justice and public administration in conservation matters and representatives of conservation NGOs that provide complementary angles on nature conservation.
(tagsToTranslate) Asturian fund (t) (t) fapas (t) jane goodall institute (t) joaquín gutiérrez acha (t) prize (t) bbva foundation (t) entity (t) distinguish (t) documentary maker (t) contribution (t) conservation (t) biodiversity



Source link