The AstraZeneca vaccine lands in the Canary Islands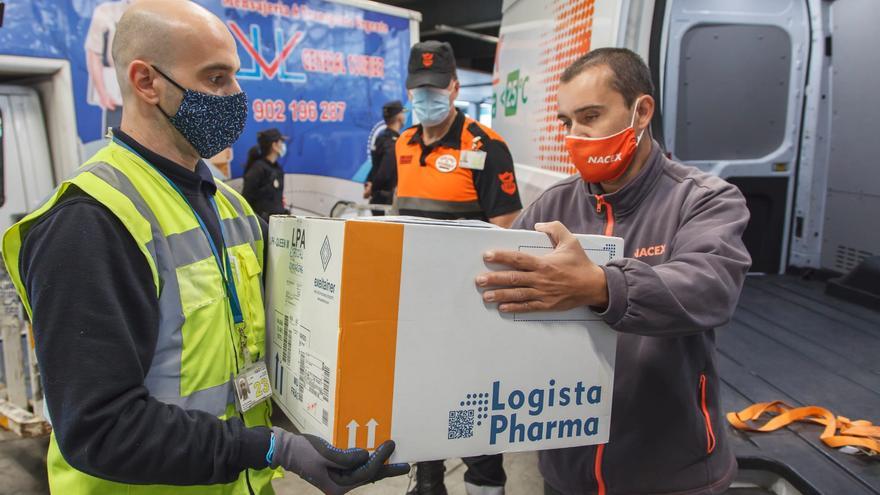 After they arrived on Monday to the Peninsula and the autonomous cities of Ceuta and Melilla, a part of the 196,800 doses of the vaccine of AstraZeneca and the University of Oxford against Covid have already begun to be distributed in the Canary Islands. This Tuesday they have already landed in the Archipelago.
Unlike Pfizer and Moderna vaccines, AstraZeneca's it will be administered to people between 18 and 55 years old, as approved by the Public Health Commission, since its effectiveness has not been sufficiently proven in people older than that age.
This week will begin to inoculate with the new vaccine to active and second-line health and social health professionals and workers, and the recommended interval between the first and second doses will be 10 to 12 weeks, as reported by the Ministry of Health.
Throughout the month of February, Spain plans to receive a total of 1,810,575 doses of this vaccine.
With the addition of the planned shipments from AstraZeneca, the Government expects to distribute more than 4 million doses of the three vaccines (BioNTech / Pfizer, Moderna and AstraZeneca) throughout the month of February.