The Association for the Defense of Public Health considers the management of the covid-19 pandemic in Tenerife "incorrect"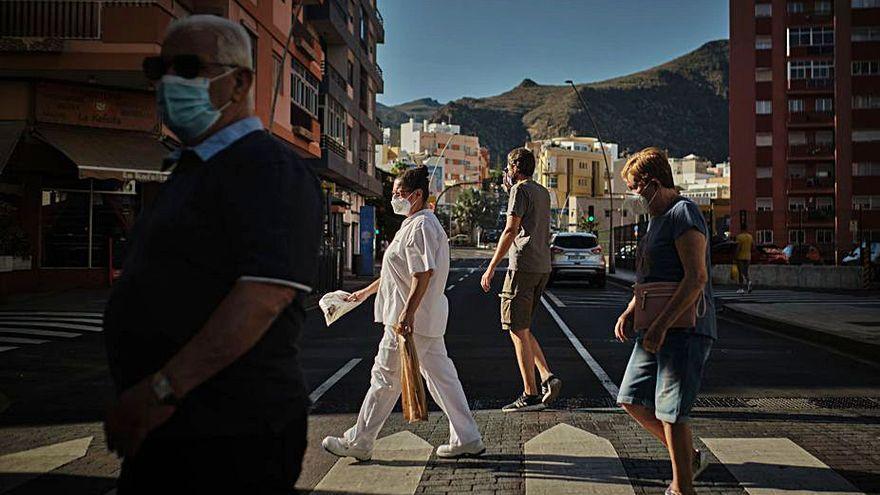 The Association for the Defense of Public Health in the Canary Islands has branded this Tuesday as "incorrect" the management of the coronavirus pandemic in Tenerife by the Ministry of Health after 81 days with "unacceptable figures" of infections.
In fact, they state in a note, in 45 days there were more than 80 people infected daily on the island, with more than 100 daily infections in 19 days, 14 days with infections that fluctuated between 90 and 100 and 12 between 80 and 90 daily.
In addition, they point out that the regional government is already beginning to recognize "with a small mouth" some causes of the current situation, such as the higher proportion of the youth population on the island or the demographic dispersion, although they make it clear that "the follow-ups are deficient", as well as the traceability and non-hospital control of infected and asymptomatic cases.
The association understands that a good part of the responsibility falls on the people, with the family gatherings, friends or in 'bottles', but at the same time, in those who "do not have control" of the restrictive measures.
Likewise, they point out that the Canary Islands, with the "worst" indicators of poverty, social exclusion, unemployment, precarious work, low wages, absenteeism or school failure, is also targeting a "social inequality" that "can amplify" pandemic inequality.
Along these lines, he points out that "not only on vaccines" depends the health of the population, apart from the fact that immune people, either by having passed the disease or by being vaccinated, "can become infected and be a vehicle of transmission."
"The pandemic has not ended, it is not even completely controlled and we refer to the events that are happening throughout the planet," they point out.
Therefore, they see a Canarian public health 'frozen' and a health personnel "exhausted, historically insufficient, and with no signs of looking for a solution", while wondering if now there is no need for dismissals among senior officials.
"You have to have humility and ethics to recognize failures and remedy them, but now. After 81 days, due to not taking adequate measures, the accumulated number of deceased people in Tenerife rose to 433 out of a total of 781 in the entire Canary Islands, in addition of the remarkable increase of infected people. How many more are needed? ", they wonder.