The assistant who gave the gun to Alec Baldwin admits he did not check it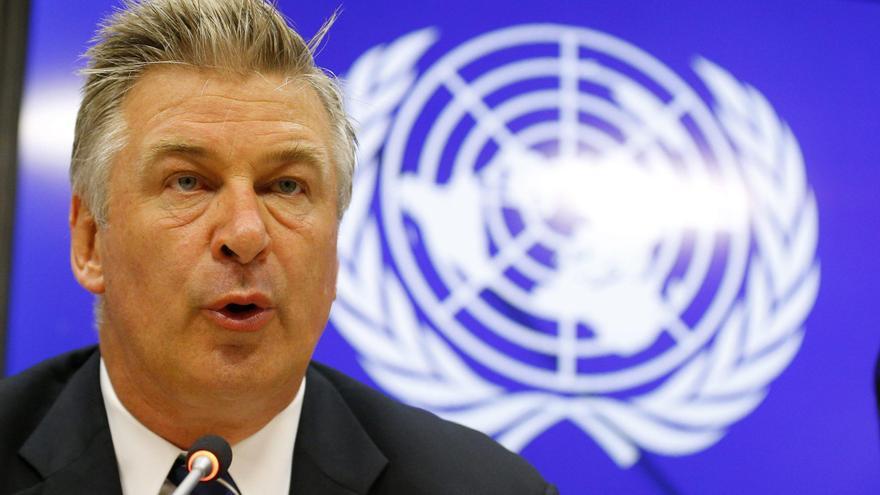 Dave Halls, the assistant director who last Thursday delivered to Alec baldwin the pistol with which he accidentally killed Halyna Hutchins, acknowledged that he did not check the weapon before rehearsing the scene because he was convinced it contained fake bullets. The assistant's statement, published this Wednesday by the Santa Fe Sheriff's Office (New Mexico, USA), would coincide with the hypothesis formulated by investigators after they confiscated some 500 rounds of ammunition in the shooting area, among which they believe that there were real bullets mixed with fake shells.
Unlike blank cartridges, which recreate a weapon explosion, dummy bullets do not contain gunpowder and are only used when the script requires a projectile to appear on the screen. The scene Baldwin rehearsed was a close-up of his hand firing the pistol at the camera.
For her part, Hannah Gutierrez Reed, the production gunsmith, told the authorities that that same day she had made sure that the weapon contained dummy bullets and indicated that she was not aware that there was live ammunition in the recording studio. However, his version contradicts what was recently expressed by the Sheriff of Santa Fe, Adan Mendoza, in a press conference, since among the objects confiscated by his team there are about 500 rounds of ammunition that he described as a mixture of "blank cartridges, dummy bullets" and what you suspect might be "real bullets".
At this stage of the investigation, the Santa Fe authorities do not dare to draw conclusions and consider all possible scenarios, including the imputation of some of those involved in the filming of the western 'Rust'. Faced with questions from the press about the possible legal responsibility of Baldwin, who in addition to being the protagonist of the film is one of the producers, the sheriff stressed that "nothing is ruled out." The only confirmation so far is that the pistol that Baldwin Shooting it was a Colt 45 revolver that was stowed along with two other weapons, one modified so that it could not fire live ammunition and the other made of plastic.
While the official investigations are progressing, other details have become known, such as that the assistant who handed the gun to Baldwin was fired from another shoot in 2019 for a incident Similary although, fortunately, he did not hurt anyone. Statements from team members working on the production portray a precarious work environment in which the protests were piling up and for which half a dozen employees resigned on the same day of the tragic accident.