The asphyxiating and original 'The hole' conquers the "more political" Sitges | Culture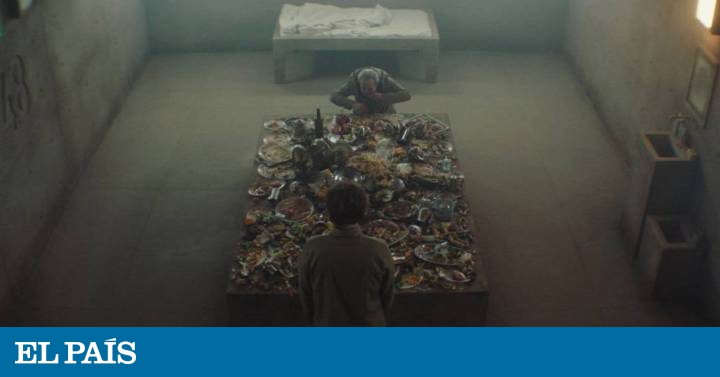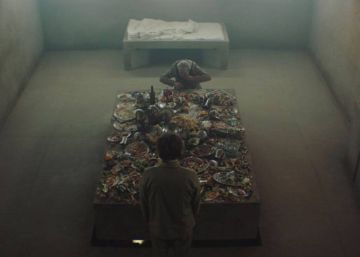 The asphyxiating and ballardian first film by Galder Gaetzu-Urrutia, The hole, a long horror of class – the action takes place in a prison in which randomness places you day after day before a feast of food or remains, which will depend only on the step you occupy in that dark micro-society – has conquered this " very political, "in the words of juror Alan Jones, edition of the International Fantastic Cinema Festival of Catalonia. The film competed, in official section, with titans like Brazilians Kleber Mendoça and Juliano Domelles, whose dystopian Bacurau —The history of a town that is erased from the map when its matriarch disappears — won the special prize of the jury at the last Cannes festival, and here it has earned them the best directors, and the critic award José Luis Guarner
In a year marked by special mentions – up to five, among which those made to children of Adoration, the film by Fabrice du Welz about a terrifying escape from a psychiatric hospital, which has also won the special jury prize and the best photography prize; already Achoura, the first horror movie that comes from Morocco—, the absence of comedy in the medal winners was also recorded despite its enormous presence in programming with even the entrance of Demi Moore in the absurd Corporate Animals. Only the best script for Mirrah Foulkes by the feminist Judy & Punch and the audience prize of the Panorama section to Extra Ordinary they would approach what happened in the last edition with the comic and applauded Au Post! by Quentin Dupieux, awarded for his script. The hole – which Netflix has already bought – has also won the best special effects and the public's grand prize.
Having to live with the rogue imaginary friend of his childhood in the small Daniel Isn't Real He has allowed Miles Robbins – the very illustrious son of Susan Sarandon and Tim Robbins – to be crowned as the best actor of this edition. The script of the film is the work of Brian DeLeeuw, who helped Nacho Vigalondo shape Paradise hills, the first opera of Bilbao also Alice Waddington, which has gone empty. The best actress section is where the jury – formed by the aforementioned Jones, Anurag Kashyap, Marina Ortiz, Mary Jo Markey and Nancy Bishop – has discussed more. "They were all so good that it cost us especially," Markey said, however delighted that the winner was Imogen Poots, for Vivarium, or the nightmare of moving to a single-family house turned into a maze.
Among the favorites was the jewel of animation J'ai Perdu Mon Corpsby Jérémy Clapin, who only won the award for best music (for Dan Levy). There were special mentions for the objects — the chattering deerskin chatter of Le daim, from Dupieux; the robot fridge in love with the same girl as its owner Yves and the hammer of Patrick– and the certainty that this year's selection was the most "politically engaged" politically speaking, according to Bishop. From The hole, also a prize of the critic to director revelation, assured the jurors that it was "the most original" that they had seen in a long time. "Examines the behavior of the human being in an impossible context" in which "depravity" reigns and in which, however, "is able to find humanity." The feeling, for the jury, is that this year "a good number of productions reflect the social moment and politician we live ".
(tagsToTranslate) asphyxiating (t) original (t) the (t) hole (t) conquer (t) sitges (t) politician (t) first (t) film (t) bilbaino (t) galder gaetzu-urrutia (t ) impose (t) edition (t) commit (t) actuality (t) jury



Source link