The ash cloud again makes flights with La Palma difficult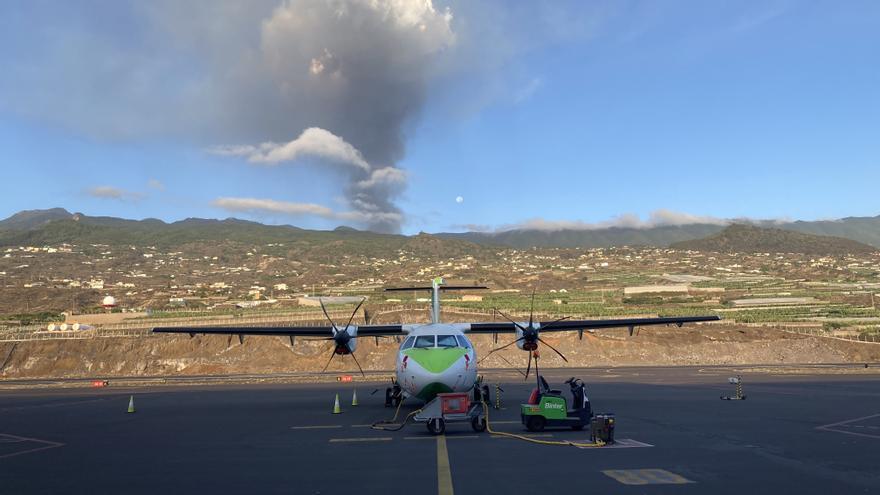 Just like the scientists had warned, the meteorological conditions have caused that this Wednesday the ash cloud of the La Palma volcano again make flights with the Isla Bonita difficult. The 1:00 p.m. Binter plane that left from Tenerife had to return, which forced the company's next La Palma-Tenerife flight to also be canceled, and more cancellations are expected.
The meteorological forecast pointed to a decrease in the height of the thermal inversion, going from 1,200 to 900 meters, an increase in stability at low levels of the atmosphere, and a prevailing breeze regime on the west coast.
At higher levels, between 1,500 and 5,000 meters, the wind turns south-southwest today. This configuration of the wind disposes the ash cloud and sulfur dioxide in a southwest-northeast direction from the eruptive focus, causing problems for the operation of La Palma Airport.