The Ascent to La Pasadilla closes inscriptions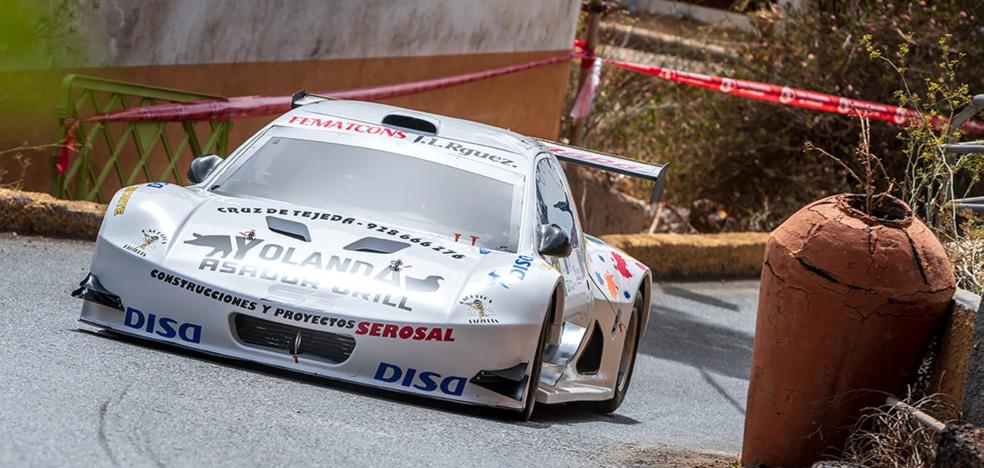 motoring
The test will take place on September 17, and the list of entrants will be advanced in the official presentation, next Tuesday 13
In the absence of a few days for the official closing of registrations, the
XX Ascent to La Pasadilla has covered the maximum quota.
The test is valid in its
twentieth anniversary for the Regional Mountain Championshipfor which the First Stage Motor Sports Club has taken great care with the 20th edition of the Ascent to La Pasadilla to celebrate the next
September, 17thwhich this year scores for the Regional Championship of the specialty.
For all these reasons, the teams did not want to miss the
event in the southwest of Gran Canaria and more than 60 teams have submitted their application for registration (60 maximum number of entrants) list of entrants that will be advanced in the official presentation of the test next Tuesday, September 13.
Due to the number of registrations that we have in this edition of the Subida a la Pasadilla, we have decided to carry out the administrative verifications in the Federico García Lorca Auditorium, (in front of the Adolfo Suárez Square) and the
technical verifications in Plaza Adolfo Suárez, on Friday, September 16 from 4:00 p.m. to 8:00 p.m. Hours, leaving the vehicles in park closed until the next day.
This test
is celebrated thanks to the unconditional support of: the Insular Sports Institute of the Cabildo de Gran Canaria, the City Council of Ingenio, the Canarian Automobile Federation, the Las Palmas Automobile Federation, Brisa Motor Nissan. Silenciosos El Calero, Transportes Tun Tun, Axial Rent, Motor al Día 7, Civil Protection, Ingenio Local Police and Pipo Motorsport that
will carry safety on the road during these important days.