The artists Juan José Valencia and Liliana Zapata take La Regenta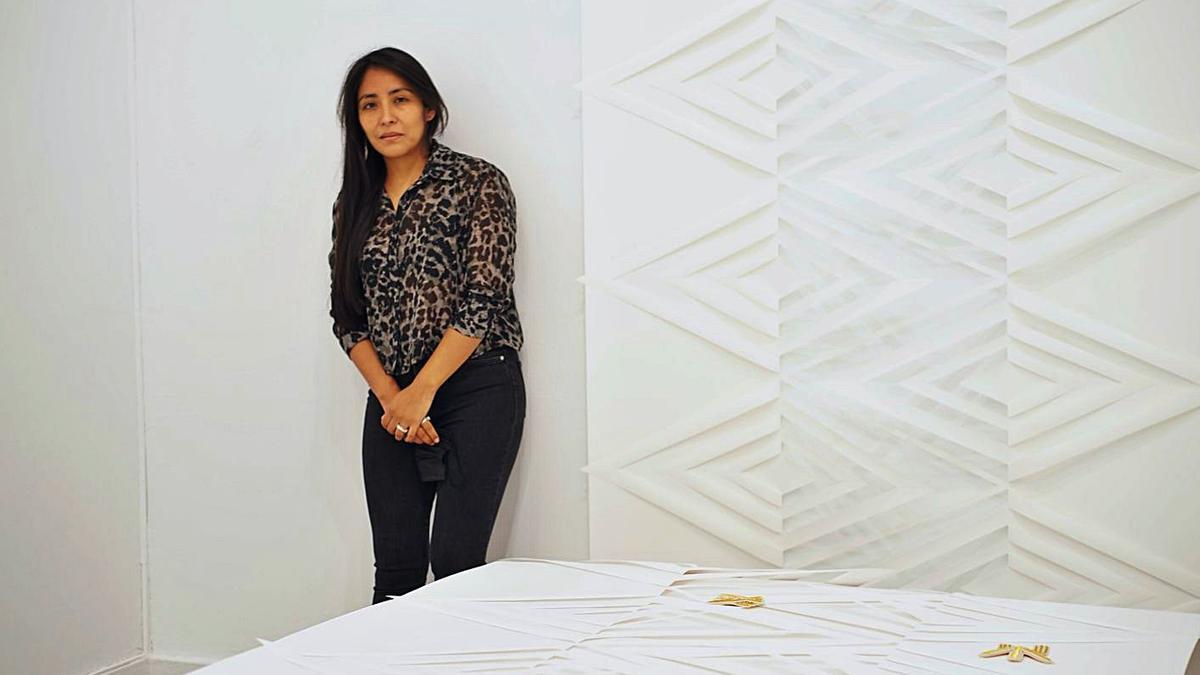 The La Regenta Art Center opens two new exhibitions to the public: On Gravity by Juan José Valencia, brings together around 200 paintings in a visual approach to the problems of representativeness in art and scientific progress; and Tentayape, the last abode of Liliana Zapata, with works inspired by the original and popular cultures of Latin America, around the concept of what is home beyond four walls and a ceiling. In both projects, so distant in their themes, the creators coincide in their defense of how artists, through the visual arts, generate ideas and thought, in the same way that philosophers do through the writing of their essays.
Rubén Pérez, general director of Culture of the Government of the Canary Islands, highlighted the critical thinking that defines both artistic proposals, in their questioning and rewriting of the words progress or home. He emphasized the work of the center and the plastic arts department in its commitment to young creators, giving its exhibition spaces to Canarian and international artists.
Juan José Valencia has worked for four years on this project that has almost two hundred paintings, mostly focused on the world of astrophysics. Born during the Cold War, a few years after the end of the space race, the artist himself points out that "gravity is both an excuse to face painting and a way of thinking." The problem of a possible privatization of space by the hegemonic powers, the primal and human fascination for the sky, the Canary Islands as an observatory for the eyes of the world or nature as a trophy are the themes that the Tenerife artist addresses throughout his work. . Poorly defined lines, sometimes apparently unfinished works. "My creation process is intuitive. Practically, it is a form of meditation ". Hence another of the themes of this work underlies: the problem of the representation of the creator's reflection about a world oversaturated with images, in which they are increasingly consumed but less deeply read.
Bolivian artist Liliana Zapata took her work name from an isolated town in the Bolivian Chaco region. Tentayape, in the Guaraní language means the last dwelling place, to continue artistically researching the concept of home and its meaning beyond a physical house. A large paper loom that runs through the room and in which insects are added through traditional embroidery. Sacks of food that serve as canvas for paintings of medicinal plants, with which many Bolivians try to cope with the health, political and humanitarian crisis that has hit the country.
All this accompanied by sounds of nature that the artist collected to accompany the intimate moment that an art center represents. "Through the making of hands, thought is also generated" 'and points out that that home that has fascinated her in her journey as a creator is "in our own body. And in the others ".