The artist who works magic with electric wands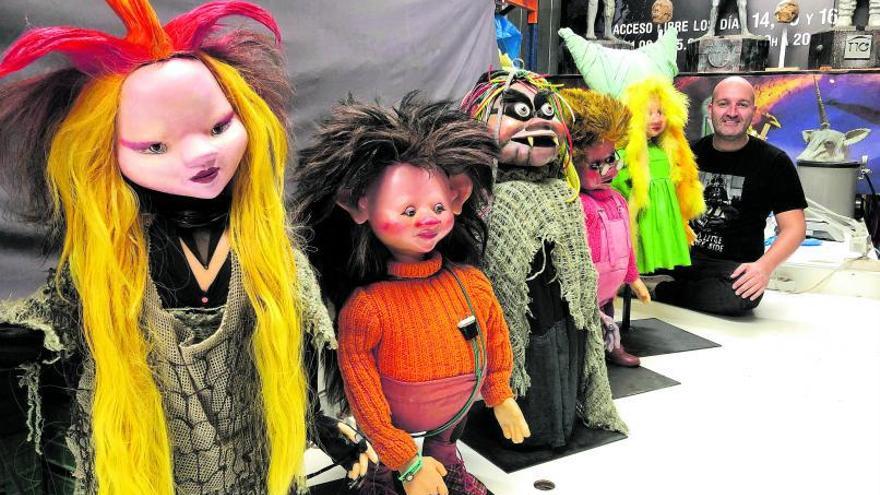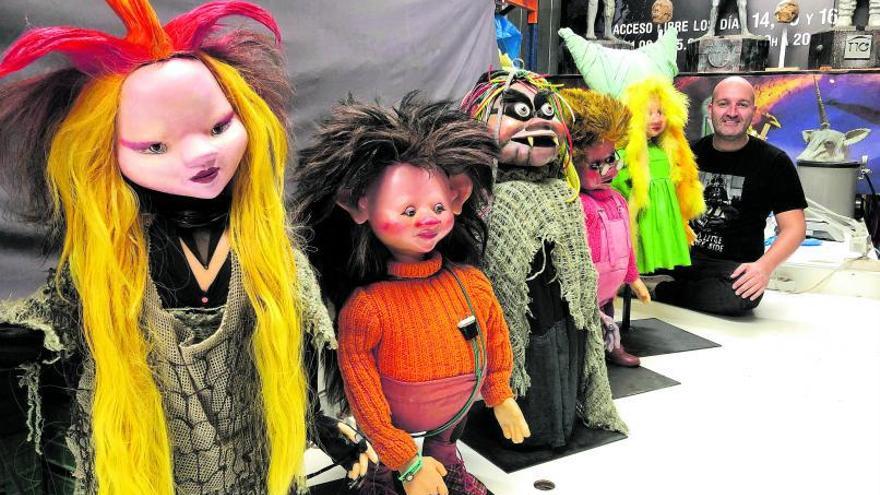 The one with the original puppets, the ones used in the first programs of The Crystal Ball, which are the ones that Prometheus, Villa's company, has restored, is a traveling story. Its creator was Alejandro Milan, who passed away last year and is authored by other great television creatures – the Ruperta pumpkin, from the Un dos tres contest, without going any further. The first electric wands were made of vinyl and a year after the start of the program they were replaced by identical ones but made of latex, which at that time was a material in incipient use. Those burned in a great fire in the Spanish Television studios, but nothing was known about the first, the originals. They were given up for lost, until Alejandro Milan passed away. It was then that it became known that he had taken them with him to Miami, where he had established his residence and where his family found them. It was the heirs of Alejandro Milan who contacted the Albaida museum, which acquired them for its collection.
When they passed into the hands of Juan Villa, the five electric wands were treated as "works of art." It was fortunate that they were made of vinyl, a material more resistant than latex, whose life span does not go much beyond five or six years, according to the sculptor, but they were not spared from the ravages of time. Avería arrived without eyebrows and with eyes half detached; The Video fairy had to have her dress fixed; Truca had lost hair … Everyone needed a "tune-up", sheet metal and paint.
When Villa says that he treated them as "works of art" he is not speaking figuratively. "The first thing we did was bring one of the restaurateurs with whom we usually collaborate to establish the restoration criteria," he says. It was decided to keep all the original material and replace the lost elements clearly differentiating them. Truca's hair was recomposed hair by hair, mixing synthetic locks with the natural strands that Milan inserted. "The Video fairy had a problem with the wardrobe, which was made of old plaster, it had become soft and sticky; so as not to replace it, we clean and repair it following the original pattern ", he explains. Maese Cámara now only had one side of his glasses, which were remade, keeping that fragment and the rest in a material "similar but different, so that it shows."
During the month that Prometheus dedicated to the restoration of the five electric wands, with two people dedicated exclusively to it, they ran into some surprises, small curiosities that they discovered as they progressed in the work. "The witch Truca, who was the alter ego of Alaska (the singer presented and hosted the show and she was the one who performed the song in the header), wears an accordion-shaped ring. It was detached and, when we unfolded it to fix it, we saw that it was a frame in which some nuns appeared ", says Juan Villa. Avería's bulging and angry eyes are made from diving goggles, and her tangled hair is exactly what it sounds like: a bundle of cables, of all kinds and thickness, with plugs included.
"It is wonderful what they managed to do, with what freshness they gave life and gave the characters personality, everything that the artist manages to convey with very simple elements," says Juan Villa, who compares it with the sophisticated animation and 3D techniques that are currently applied in character design.
"This has been a very cool assignment. It is a rarity that these dolls are preserved. These things usually end up in the trash or, hopefully, forgotten for decades in television warehouses, "he says. He acknowledges that, after living for a month with the electric wands and contemplating the result of the restoration, "it was difficult for me to deliver them to the Albaida Museum. He took care of the transfer himself, he preferred to take care of it personally and did not want to entrust it to a transport company, as they usually do on other occasions.
The Albaida Museum, which like so many others tries to reconcile its activity with the restrictions due to the covid-19, plans to dedicate an exhibition to its new and illustrious guests, who worked so hard to "teach us to unlearn how things fall apart". At the moment, there is no date. Maybe they could tell us Fault or Trick by looking at The Crystal Ball. To the left of these lines, Trick and next to his ring, made with a frame and unfolded. Below her, also to the left, Sound Master, during work on Prometheus' ship. Above all, Master Camera with his new glasses. Below, the Video fairy, in two moments of its restoration. And on these lines, the witch Avería, unrestored and to her right, during the process. |