The Artemis 1 mission delays its takeoff due to a technical problem in a rocket motor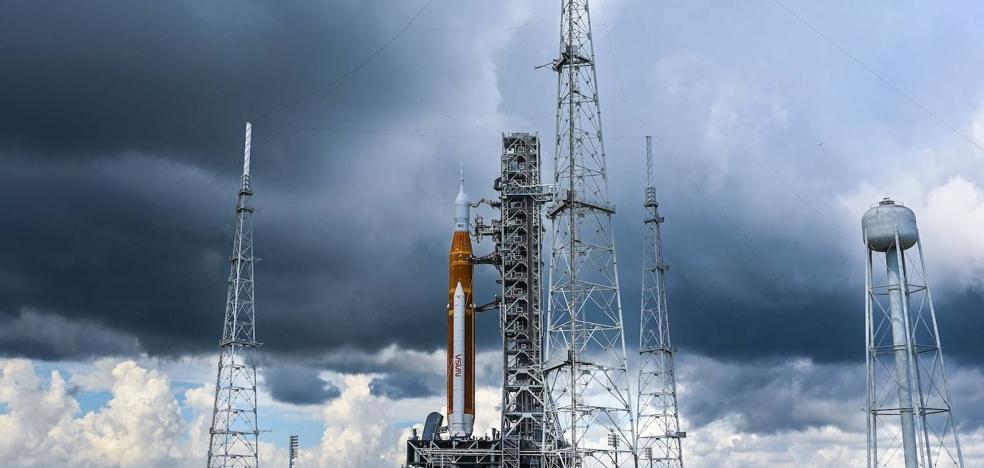 Science | Artemis Program
NASA technicians have suspended the launch, which could take place on Friday
The
Artemis quest 1 It will take off at the earliest on Friday. NASA technicians at the Kennedy Space Center have called off today's launch after detecting a problem purging the rocket's main stage engines. First, the countdown has been stopped and, finally, the flight director has decided to suspend the takeoff. The rocket will remain, for now, at launch pad 39B at Cape Canaveral.
In the absence of an official decision, the next launch window will open on Friday at 7:48 p.m. on the peninsula and, if launch is not possible then, there will be a third on Tuesday at 0:12 a.m. In the first case, the mission will reduce its duration from 42 to 39 days. When you take off, it will depend on the resolution of the problem and, as usual, on the weather conditions.
Artemis 1 is a test mission in which the unmanned Orion capsule will orbit the Moon. If it goes well, there will be another similar flight, Artemis 2 – already with astronauts – in 2024 and, a year later, a woman will set foot on the Moon on the Artemis 3 mission. NASA has already chosen
thirteen lunar south pole zones for that landingand.