The Army discriminates against a young canary for suffering from diabetes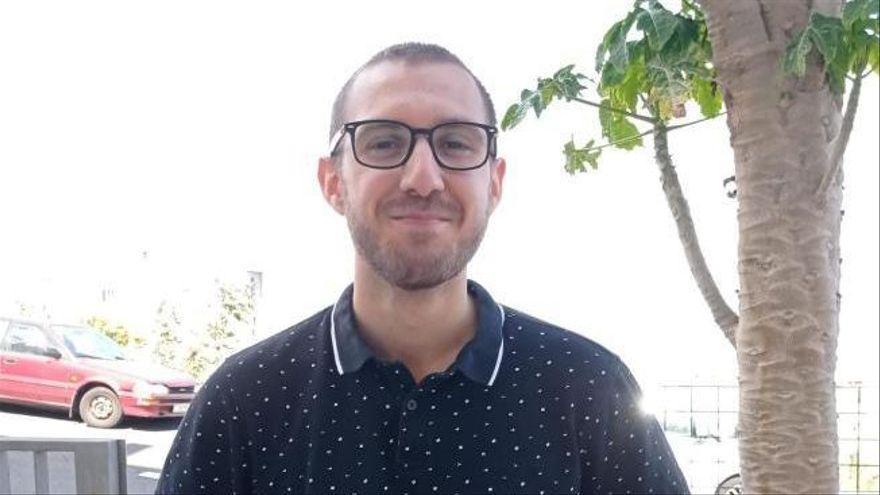 Carlos Hernández Da Silva's dream has always been to sail the sea. From a very young age, he had fun looking at the large ships docked in the port of Santa Cruz of Tenerife dreaming that one day he would be the one to cross the deck of that ship from stern to prow. Today, with 24 years of age and a university degree behind him, despite having managed to stand out among 500 applicants from all over the country and get one of the 20 public places offered in the Spanish Navy, he will not be able to access it because you have diabetes.
"Unfit". Those two words are the ones that have now struck down his dream. Despite having graduated from Nautical and Marine Transportation and have proven to be one of the best in the selection process of the Navy (it was ranked 11 out of 20), he is not "fit" to join the Army. His process stalled in the second phase, that of the medical examinations carried out by the Army. So far he has made a total of three, in Tenerife, Gran Canaria and even in Madrid and all have ended with the same result: Carlos Hernández is not suitable to enter the naval branch of the Army. The main reason is his base pathology, a type 1 diabetes that he has suffered from since he turned out to be She is nine years old and has had "very well controlled" for ten years. "My endocrinologist has come to tell me that I am one of the best controlled cases of all the Islands," says Hernández, who explains that his glycemic index is usually always below 7.
His discrimination, however, has another conditioner, and it is that for two years, there is a state regulation in which diabetes is eliminated as a cause of exclusion in the selection processes. The Official State Gazette of February 20, 2019 transmitted, in this regard, an agreement of the Council of Ministers by which diabetes was eliminated from the causes of medical exclusions enforceable for access to public employment while being limited as causes of medical exclusions enforceable in all calls for selective tests of the Armed Forces and State Security Forces and Bodies.
The latter is what the Army has seized upon, which in response to a claim filed by the Tenerife Diabetes Association (ADT) – to which the affected person wanted to go when this happened – assured that it was a correct medical assessment. "Section A-5 of the medical exclusion chart has been applied to the applicant," says the letter sent from the Ministry of Defense. Said section takes into account as a reason for exclusion the "endocrine metabolic processes that produce morphological or functional alterations of prognostic importance or that require continuous replacement therapy and are incompatible with the military profession." For the ADT, the situation is "totally discriminatory" and "absolutely contrary to the text and spirit of the Order issued by the Council of Ministers in 2018". Likewise, the Association has put the case in the hands of a health specialist lawyer in discriminatory processes for suffering from diabetes and they point out that "almost certainly, an appeal for violation of fundamental rights will be presented to the competent judicial institution."