The Armed Forces will coordinate the vaccination of the Spanish Olympians for Tokyo 2020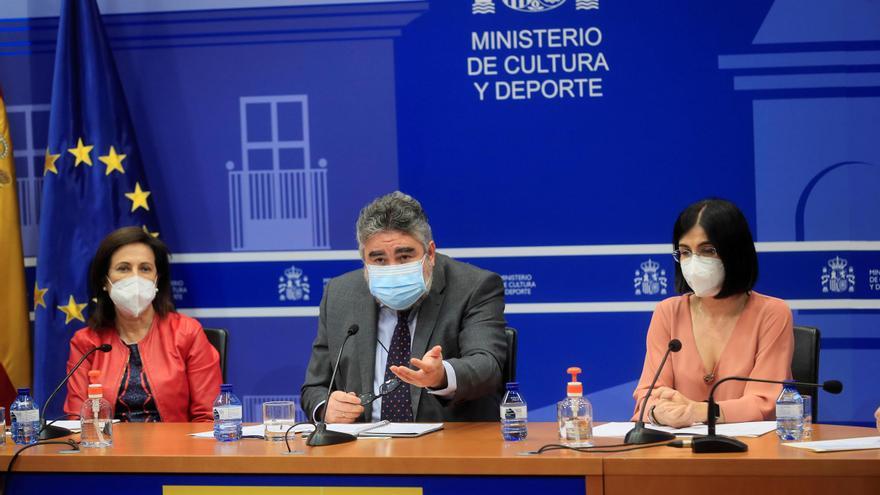 The Armed Forces will coordinate the vaccination with doses of Pfizer of the approximately 600 members that will form the "Spanish Olympic family" that will travel to the Tokyo Games and that they will be vaccinated throughout the entire Spanish territory, as detailed this Thursday by the Ministers of Defense, Health and Culture and Sport in a joint appearance.
"It is a country decision regarding these Olympic Games that can be a turning point for humanity in the pandemic"said the head of Culture and Sports, José Manuel Rodríguez Uribes, during his appearance at the ministry.
The president of the Spanish Olympic Committee, Alexander White, was in charge of specifying the approximate quantity of vaccines that will be necessary for the Spanish delegation. "At the moment we have 240 athletes classified, but there are sports that will have qualifying periods until the end of June and the Spanish Olympic family will move around 550 to 600 components ", he calibrated.
For her part, the Minister of Defense, Margaret Robles, detailed that "the vaccination protocol is very similar to the one followed by 77,000 men and women that they have already been vaccinated in the Armed Forces, "so they have" the whole mechanism very much in motion. "
"We have total availability, we will vaccinate in the different places where the army has sanitary facilities and in all the provinces of Spain we have military kits. We want to give the greatest facility so that each athlete is vaccinated in the place where they reside ", he offered.
In addition, Robles defended that "vaccination is life insurance and the maximum expression of solidarity because when you get vaccinated you are also showing solidarity with others." "The Spanish Olympic family is one of the best representations of the 'Spain brand' and makes us see that Spain is prepared with sacrificed men and women ", celebrated.
Finally, the Minister of Health, Carolina Darias, stressed that "The celebration of the Olympic Games is good news." "This is another positive indicator that we are returning to normal day by day," he said.
"We are getting closer and closer, but we still have a way to go. In Spain there are already more people with a complete vaccination schedule than with a reported contagion and we have already exceeded five million people vaccinated with a complete schedule. The vaccination process is going at a very good pace and every day we break records, "he said.