The Argentine MotoGP Grand Prix postponed to October or November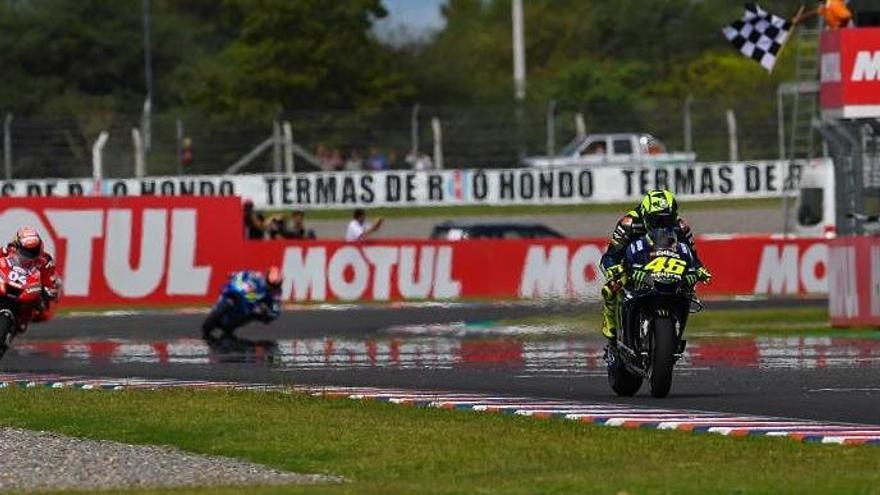 Dorna Sports, organizer of the World Cup MotoGP, postponed this Friday the MotoGP Grand Prix of Argentina scheduled for the next 2021 season, and the race organization said that "it will run between October and November".
The Argentine Grand Prize, held at the Termas de Río Hondo (Santiago del Estero, north), indicated that the postponement is due to the "continuity of the health emergency" due to the pandemic of covid-19, and thus they want "to preserve the health and well-being of all".
"In this way we can also keep the race in force in Argentine territory respecting the interest of the fans of our Grand Prix and MotoGP", they added in a press release from the organization of this grand prize, one of the only two of the event being disputed in the American continent.
Precisely the other appointment to be held on the continent, the Grand Prix of the Americas in U.S by Dorna Sports with no date defined at the moment
Regarding the Argentine event, the organizers affirmed that the final days of the grand prize celebration will be announced "in the coming weeks", but they did anticipate that it will be between October and November, shortly before the end of the MotoGP World Championship.
The OSD Group reported that the tickets purchased for the Grand Prix remain valid and unchanged for the new date.
The last edition of the World Championship this category of motorcycling was already altered due to the coronavirus, and specifically the Termas de Río Hondo Grand Prix was canceled on that occasion.
The World Championship, which also includes the Moto2 and Moto3 categories, is expected to have 22 races and will start on March 28 in the Asian country of Qatar, while it is scheduled to end with the Grand Prix of the Valencian Community, in Spain , on November 14.
The current MotoGP World Champion is Spanish Joan Mir, who became champion with his Suzuki ahead of Italian Franco Morbidelli and also Spanish Álex Rins.