The area covered by the lava of the volcano of La Palma is close to 1,000 hectares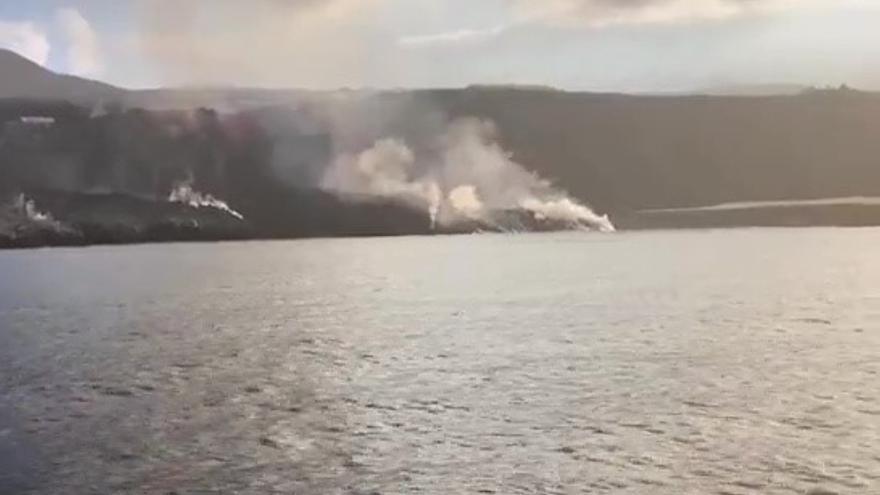 Lava from La Palma volcano It has already covered about 1,000 hectares since the beginning of the eruption on September 19, 10 of them in the last hours after the arrival to the sea of ​​La Colada 2, around 00.45 hours today at the beach of Los Guirres , has assured the support technician of the Emergency Plan for Volcanic Emergencies of the Canary Islands (Pevolca), Francisco Prieto. This new lava delta overlaps the existing one to the north.
On the other hand, there has been an increase in seismicity in deep areas, such as the 4.8-degree earthquake that occurred at 11:10 am this Wednesday at a depth of 38 kilometers. It is possible that more earthquakes will occur and reach intensity V.
There will be enlargement