The Arditti Quartet, in the glory of the 20th century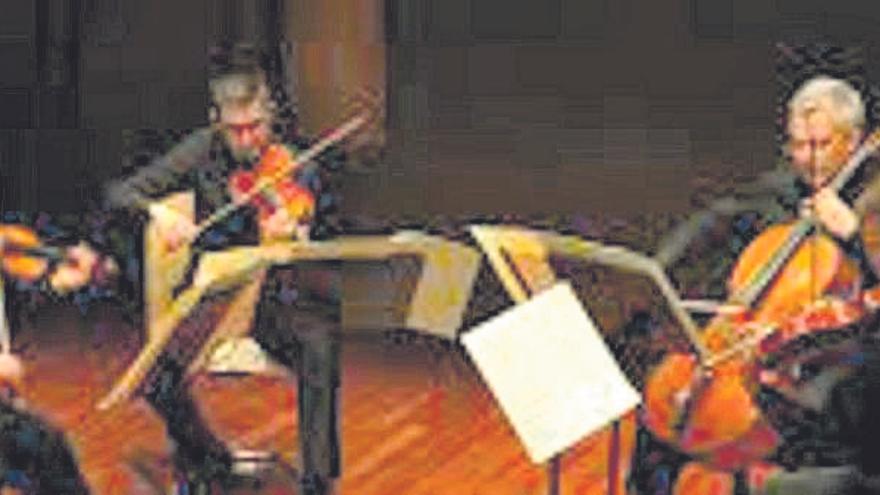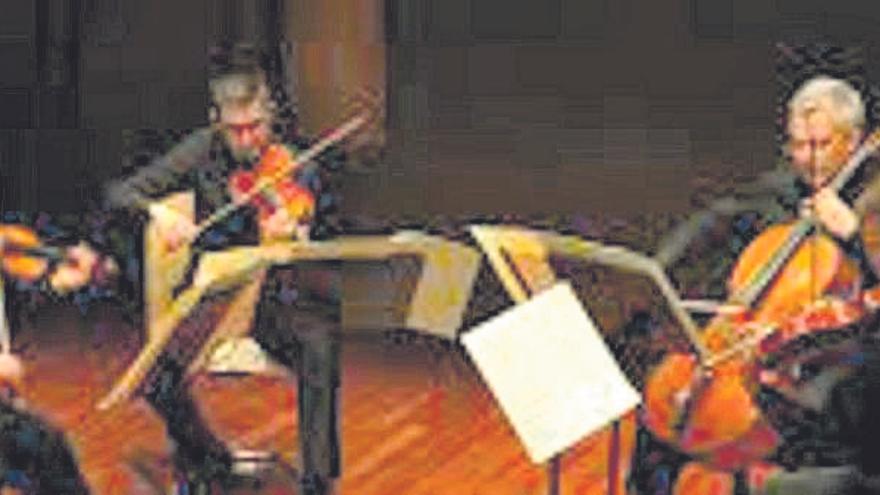 The viola based in Las Palmas, Ricardo Ducatenzeiler, opened the session with a competent commentary on the works of the program, the quartets by Berg, Ligeti and Rihm that brilliantly represent three aesthetically distant moments. The first, by Alban Berg, received an almost late-romantic exhibition for its expressive eloquence in the crisis of the transition from the 19th to the 20th century. At that time, Schönberg himself, later inventor and leader of twelve-tone, was looking for his own language in romantic hypertrophy, with works such as Gurrelieder or Transfigured Night in which Berg undoubtedly found the passionate voice of his only Quartet, Op. 3: little to add in harmony but with overwhelming grandeur and sensitivity.
Curiously, the youngest of the program, Wolfgang Rihm (born in 1952), whose very free, informal technique, defying the integral serialism of his youth, we had direct news in the work commissioned and premiered years ago by the Canary Islands Festival; curiously, I mean, of the six apodictic movements of his third Im innersten quartet, the even-numbered three quote Mahler. Small atmospheres immediately mixed into dazzling sound panels for so many isolated or superimposed ideas, with terrifying execution difficulties, significantly flow into the Mahlerian sentimental ocean; Warning resource that the emotion is different, but it is still very much alive in the libertarian modernity. The Arditti, starting with their founder and permanent leader, were second to none
He reversed the program to project the mental polyhedron of another 20th century genius, the Hungarian Gyorgy Ligeti, whose second quartet, a masterpiece of informalism, visits all extremes of speed, dynamics and inharmonious distortions. He believed that music is in everything and that everything can be music, including the beats of silence. The interpreters, certainly not young, displayed an energy parallel to the extreme demands of the author. In the fiery volcano of the Hungarian, the wild attacks and the pianísimas in long harmonics, as soft as expressive, ended the program, enthusiastically applauded, and the Festival itself, whose quality and timeliness also deserve all the applause.
Thanks be given to its director, Jorge Perdigón, and to the Deputy Minister of Culture of the Government of the Canary Islands, Juan Márquez. There was never a lack of current music in the 36 previous editions of the International Festival of Music of the Canary Islands, but a specific program of this requirement is the only thing that remained pending. The problem to be solved so that it does not disappear is the attendance of a much larger public. Informed youth will never be indifferent to a music that narrates its historical time in sounds of art.