The Archipelago registers 76 outbreaks in the last week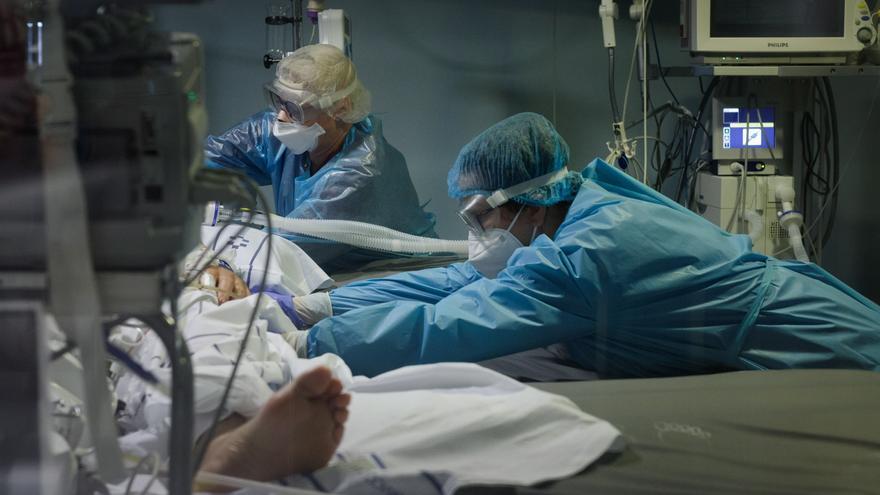 The Canary Islands this week registered 76 new outbreaks with 512 affected, of which 31 have required hospital admission, the Regional Government Health Department reported this afternoon. In addition, 37 old shoots continue to be monitored.
Of the total of 76 new shoots, 55 have been reported in Tenerife, 15 in Gran Canaria, three in La Gomera, one in Fuerteventura, one in Lanzarote and one in La Palma.
By area, 26 have family origin, 26 social, 16 work, five educational, one health, one sports and one social health. It should be noted that Most of the social and labor outbreaks have ramifications to the family environment.
Of the 55 outbreaks reported in Tenerife, affecting 360 people, a total of 19 were produced in the family, 17 in the social, 12 in the workplace, five are educational, one health and one social health. The latter corresponds to the one already reported in the El Sauzal Home for the Elderly Cataleya, which affects 32 residents and eleven workers.
Most of the outbreaks registered in the Canary Islands have less than 10 cases, except for one that affects 15 people in Tenerife, of social origin with family branches. The next two most numerous are located in Tenerife, both of family origin with 14 and 13 infected people, respectively.
Likewise, among the most numerous there have been three outbreaks associated with social celebrations, one in Tenerife, with eleven affected by a family birthday, and two in Gran Canaria, one for a family lunch with eleven affected and another for a meeting of a group-party with eight infected people.
As for the health outbreak, one has been reported at the Quirón Salud Hospital with 10 affected people, three of them hospitalized. Regarding the sports outbreak, the one already reported in La Palma registered last weekend, with 28 people affected, is notified.