The archipelago gains 8,096 inhabitants thanks to the arrival of foreigners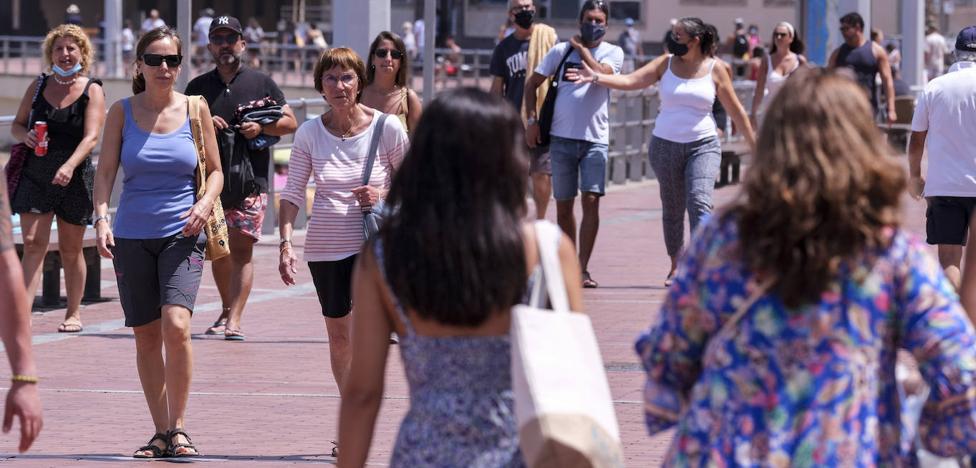 Population
The Canary Islands have 2,252,465 residents. The entry of foreigners, 12,702 people, offset the vegetative balance in 2021
Canary Islands was last year
the third community of Spain that gained more population. Specifically, it added 8,096 people to its population census, 0.36% more than a year earlier.
This is highlighted by the provisional data of Population Figures and Migration Statistics published yesterday by the National Institute of Statistics (INE).
As of January 1 of this year, the archipelago had
2,252,465 inhabitants being the sixth community in population in Spain behind Andalusia (8.5 million), Catalonia (7.6), Madrid (6.7), Valencia (5) and Castilla y León (2.3 million).
Last year the population grew in ten communities with Murcia at the head, which increased its inhabitants by 0.63%, that is, 9,564 people, followed by Valencia with just over 25,000 people (0.5%) and
Canary Islands (0.36%). In Spain, the average population growth was 0.07%, which represents an increase of 34,110 people compared to the previous year.
In January of this year, the archipelago contributed 4.7% of the national population, which reached 47,432,805 inhabitants.
The foreign population compensated in 2021 the population balance of the archipelago, which follows the east of the national group. In both cases,
the vegetative balance, that is, the difference between births and deaths, was negative. In the Canary Islands it reached -4,475 people, which represents more than double that in 2020, when the vegetative balance was -2,205 people. In the national group, the migratory balance was 148,677 more people, while the vegetative balance was negative in 113,023 fewer people.
As for migration,
more than half a million people from abroad "established their residence in Spain"indicates the INE, 13.4% more than the year in which the pandemic broke out.
With the health crisis more contained, the number of foreigners established on the islands increased by 12,702 people. More than double that of covid-19, when this figure was 5,365.
With these data, the archipelago is placed as the fifth community that attracted more foreign people last year.
All the autonomous communities had a positive migratory balance last year except Aragón. Valencia was the region that attracted the most people, more than 30,000, followed by Madrid (28,049), Andalusia (25,446), Catalonia (24,523) and the Canary Islands.
Internal migration has also been contained, although the Canary Islands continue to lose population at this point, 30 people in 2021 compared to 1,105 the previous year according to data released by the INE. The largest migratory balances between communities, in 2021, occurred in Valencia (9,108 entries), Andalusia (4,649) and Castilla-La Mancha (4,386). Madrid, on the other hand, was the community with the greatest negative balance, reaching -15,944 people, followed by Catalonia (-4,329 people).