The Archbishop of Toledo admits that the video of C. Tangana was "an error" already corrected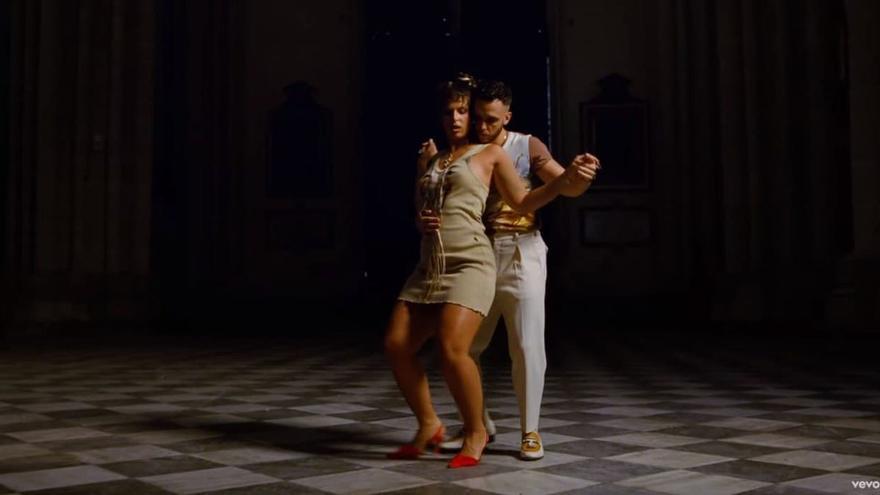 The Archbishop of Toledo, Francisco Cerro, has admitted this Thursday that the recording of the video clip 'Atheist' by C. Tangana and Nathy Peluso inside the primate cathedral "it was a mistake", which you believe is already "corrected".
With these brief words, Monsignor Cerro has responded to the questions that have been asked about this matter at the press conference offered this afternoon, together with the Vicar General of the Archdiocese of Toledo, Francisco César García, and the diocesan treasurer, Anastasio Gómez, to present Diocesan Church Day 2021.
The archbishop has referred to the existing protocol in the Cathedral Chapter, according to which "there are many activities that can be done inside the cathedral and others that should never be done"and, at this point, is where he has admitted that the recording of the video 'Atheist' "was an error and I think it has been corrected," he asserted.
Regarding the protocol, the Vicar General of the Archdiocese explained that, after what happened, "now what is being worked on is to outline and adjust said protocol"based on the latest demands to use the primate temple and" contributing to that protocol the experiences we have already had, "he stated without citing the controversial video clip, for which the then dean of the cathedral, Juan Miguel Ferrer, resigned.
Regarding his successor, Juan Pedro Sánchez Gamero, appointed this same Thursday, the archbishop explained that, in previous votes, he had already revealed himself "as a firm candidate for dean and has left unanimously" and has clarified that, although the Archbishopric is the one who appoints him, "he has to listen to the Cabildo and we have done it as soon as possible to normalize the situation," he asserted.
Cerro has referred to the new dean, until now responsible for the Cultural Historical Heritage of the Toledo Cathedral, as "a well-known and well-prepared man" to fulfill "the new stage that is opening for the cathedral," he concluded.