The ARC Plus sailboats begin their Atlantic journey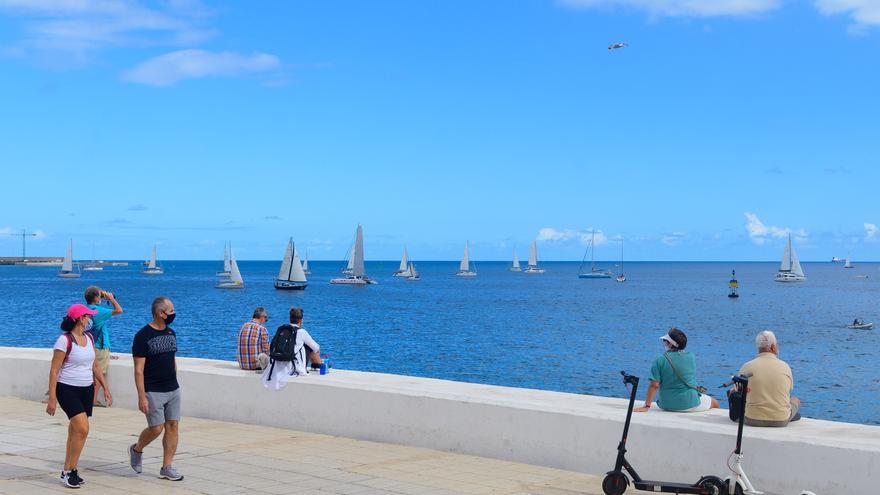 The Gran Canarian palms has enjoyed this Sunday, November 8, the first start of the Atlantic Rally for Cruisers regatta, the ARC, the nautical rally that every November gives the city an attractive and special nautical atmosphere. The crews have been in the last weeks in the marina of the Port of Las Palmas preparing the crossing with all the sanitary security measures.
The ARC Plus, with 24 sailboats, a lower number than in previous editions due to the Covid 19 pandemic, sail south towards the Cape Verde archipelago where they will keep sails for a few days before crossing the Atlantic and joining the rest of the sailboats participating in this popular nautical event in sailing. The ARC, the main event, will depart from the capital of Gran Canaria with 62 sailboats on Sunday, November 22.
The departure took place with British punctuality at 1:00 p.m. from the capital's bay. Even though in light wind conditions During the departure and the first hours of the afternoon, the forecast is that the force will increase during the next night and the boats will be able to accelerate their march.
The sailboats that will participate in this first nautical rally will do so under the flag of 11 countries: Norway, Great Britain, France, Germany, Switzerland, Sweden, the Netherlands, Austria, Jamaica, the United States and Luxembourg.
The route of the first stage of the ARC Plus connects Las Palmas de Gran Canaria and Mindelo, in São Vicente, at a distance of approximately 850 nautical miles, for which the crews will need between 5 and 7 days. After a 3-5 day stopover, yachts can choose to sail to Rodney Bay, on the island of St. Lucia, or to Blue Lagoon, in St. Vincent. The journey to the Caribbean is approximately 2,150 nautical miles and a journey of between 12 and 16 days.