The application for university scholarships, until the next day 29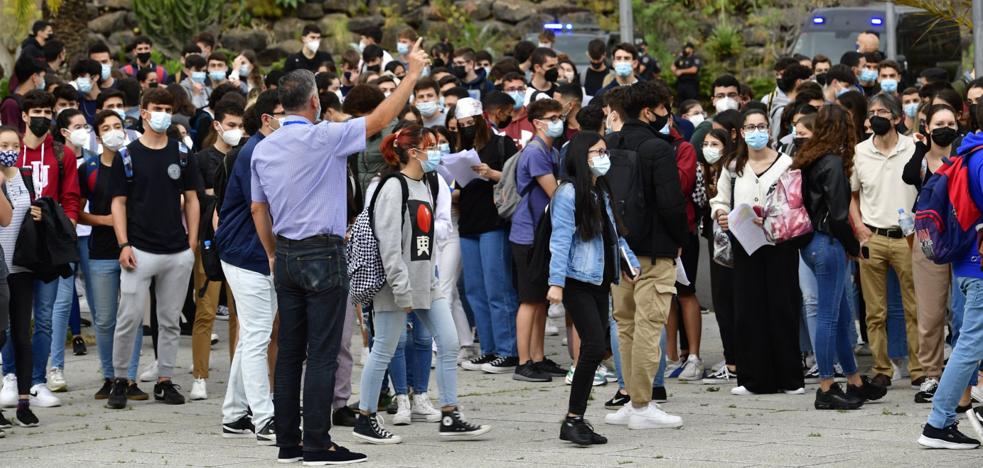 The Ministry of Education seeks to benefit the greatest number of students in this formative stage
The Ministry of Education, Universities, Culture and Sports of the Government of the Canary Islands extended the application period for scholarships to carry out official undergraduate and master's university studies, valid throughout the national territory, at public universities on the islands or elsewhere of Spain, corresponding to the 2022-2023 academic year. The term extends until the 29th of this month of September.
With this decision,
The aim is to reach the greatest number of students in this educational stage who can benefit from public aid in financing the expenses derived from their university education..
Together with this measure, the General Directorate of Universities also opted in this call to advance the application process to last July, with the aim that the student body can have this financing as soon as possible.
The scholarships are endowed with 10.5 million euros distributed in the annuity of this year (three million) and that of 2023 (the remaining 7.5 million). Its purpose is to meet the needs of university students according to the socioeconomic and academic circumstances of each moment; defray expenses derived from transportation, payment of public prices, material and books of those who wish to carry out or are carrying out university studies; and eliminate the restrictions regarding the geographical location of the centers in which the applicants study, in accordance with the new mobility framework for the student body of the Spanish university system.
Thus, lower academic requirements are established and certain income thresholds are raised with respect to aid from the Ministry of Education and Vocational Training. The complementarity of the scholarships of the Government of the Canary Islands in relation to those of the State materializes in the fact that the student body that meets the requirements of this call will be the beneficiary of the former, but not those of the state call, which are more demanding.
As a novelty, the regional scholarships cover the first, second, third and fourth registrations in the studies of Engineering, Architecture and Sciences, and for the rest of the studies they cover the first, second and third registrations. In the previous call, it was necessary to wait for the end of the ordinary procedure and if there was an excess budget, a proposal was submitted to the Selection Commission, for the granting of third and/or fourth registrations. In view of the experience gained in previous calls, in which 100% electronic processing has been achieved, this call will also be managed through the total digitization of applications with their electronic presentation, except in exceptional situations.