The Antonio Padrón de Gáldar House-Museum hosts the installation 'Replica', by Francis Naranjo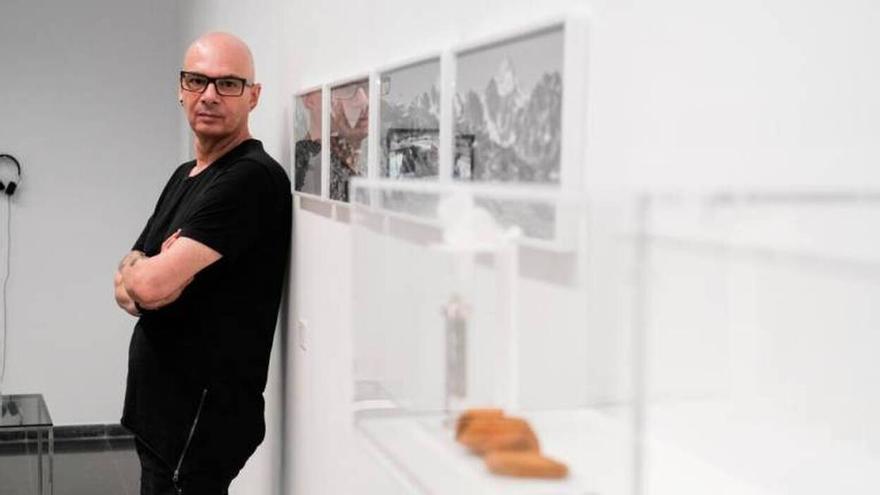 During the month of February, the Antonio Padrón House-Museum-Center for Indigenous Art of Gáldar hosts 'Réplica', an installation by the artist Francis Naranjo that dialogues with the work 'Still life with jareas', made in 1966 by Antonio Padrón.
These two productions, those of Padrón and Naranjo, separated by 54 years, are made in the same geographical context, Gran Canaria, but with a great socio-economic distance that is reflected in the production formats of the two proposals. The dialogues that are generated between both pieces appear friction, even forced, and share the same space, generating a single proposal. Somehow the visitor is forced to generate an imaginary of symbiosis and continuity in the creative processes that bring us closer to the proliferation and continuity in the formulation of questions.
This proposal, which can be visited with free admission from Tuesday to Sunday, from 10:00 a.m. to 6:00 p.m. in the aforementioned center dependent on the Ministry of Culture of the Cabildo Gran Canaria, raises different dichotomous axes that appear as questions in both proposals. These questions make us consider art as a compendium of questions in such a way that these lead us into the alternative of traveling and revisiting ourselves around issues related to the human condition, such as life / death, interior / exterior, night / day, disease / loneliness or anguish / fear.
The Padrón chart, corresponding to its last productive stage, shows the drying process of three jareas in an open window, next to which the seasonings are bottled for later preparation. The landscape that can be seen through the window corresponds to a mountainous area and the high peaks prevent the sky from being seen, and the grays, temples and ocher, give the painting a dominant color.
Padrón's still lifes were enriched in his last creative stage with the jarea, a component linked to the diet of the canaries. Whether it was in their drying work, at dinner, at the market vendor's counter, the jarea repeatedly appropriated his paintings.
Francis Naranjo, born in Santa María de Guía, is one of the Spanish figures with the greatest international projection within current experimental art. His works have been exhibited in different parts of the Spanish geography and also in cities such as Paris, Santiago de Chile, Berlin, Miami, Milan and New York.