The antagonist of 'Wandavision' will have her own series on Disney +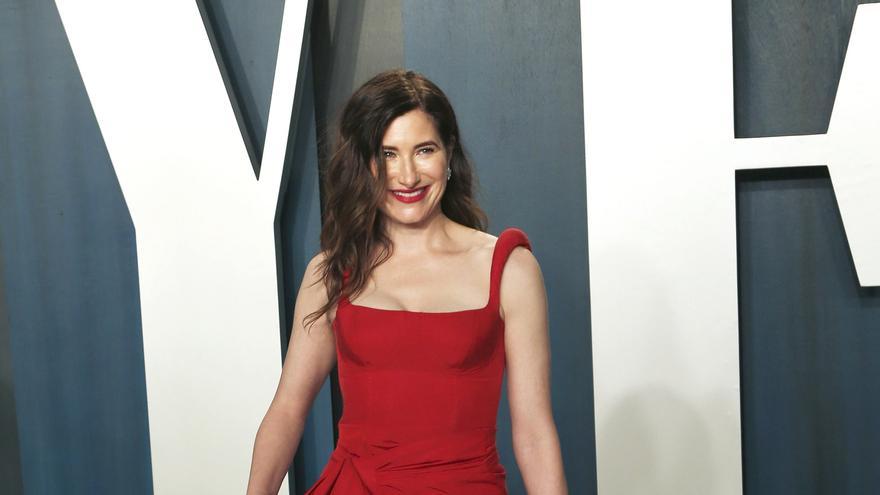 Disney + is preparing a spin-off series of 'WandaVision' that will focus on Agatha, the character played by Kathryn Hahn. The magazine 'Variety' assured this Thursday that Hahn will once again get into Agatha's skin in a series about which not much is known other than that it will be "a black comedy."
Jac Schaeffer, the scriptwriter in charge of 'WandaVision', will be in charge of writing and producing this new project.
Starring Elizabeth Olsen and Paul Bettany, 'WandaVision' became a great phenomenon within the audiovisual adaptations of Marvel for his unusual union of the world of superheroes with some of the most famous comedies on American television. 'I Love Lucy', 'Bewitched' or 'The Dick Van Dyke Show' were some of the meta-television references used by 'WandaVision', which was also the first Marvel series to land on Disney +.
Far from the overwhelming adventures of the Avengers in the movies, this series began with Wanda (Olsen) and Vision (Bettany) as the idyllic couple from a '50s sitcom: House with a garden on the outskirts, naive humor, gossiping neighbors, naive romance, and black-and-white action.
But the daring journey of 'WandaVision' went further, since each chapter touched a different era of the 'sitcom', with Olsen and Bettany modifying their voices and gestures in each chapter, due to a mystery that disrupted time.
'WandaVision' was nominated for 23 Emmy, including the best limited series (miniseries), and best actress (Olsen) and actor (Bettany) in a limited series, anthology series or television movie. Ultimately, he won three statuettes: best music and original lyrics for the song 'Agatha All Along', best fantasy or science fiction wardrobe, and best production design for a half-hour narrative program.