The 'Alsasua case' jumps to television with a miniseries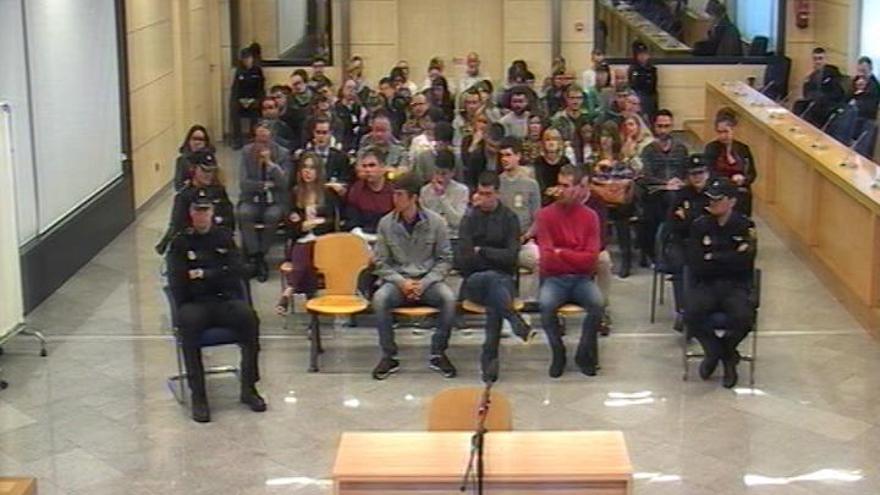 Has been one of the most media cases of the last decade, without a doubt, and now, hand in hand with ETB and TV3, it jumps to television with a miniseries in Basque which is in full shooting. We talk about 'Alsasua case', a court case in which eight young people were accused of terrorism after attacking two civil guards and their partners in a bar in the Navarran town on October 15, 2016. Finally, the group was convicted by the National High Court for crimes of attack against agents of the authority, injuries, public disorder and threats.
As reported by Diario de Noticias, the series will begin its journey on Basque public television as of next December 7th and will focus on the most unknown aspects: the feelings of these eight young people. "Each of them hides their history to protect themselves, but behind each name there is a person who suffers and feels that his life no longer belongs to him. They are puppets in the hands of justice, "says Eider Gabilondo, production director of 'Altsasu'.
In any case, explain that it is "a documented fiction", which will include both the families of the young people and civil guards, politicians and lawyers. In fact, they have encouraged people from the town itself to participate as extras.
The miniseries consisting of four 50-minute episodes aims to make viewers reflect on what happened. "This is a bizarre case of our most recent history, which is still open and to which society seeks explanations," says Gabilondo.
In this way, the project It will start on the night in which the attack occurred and will end in the trial. In addition, they have confirmed that the plot will be divided into three parts: that of the young people themselves, the family member and the court case.