The 'Almodóvar effect': culture becomes rural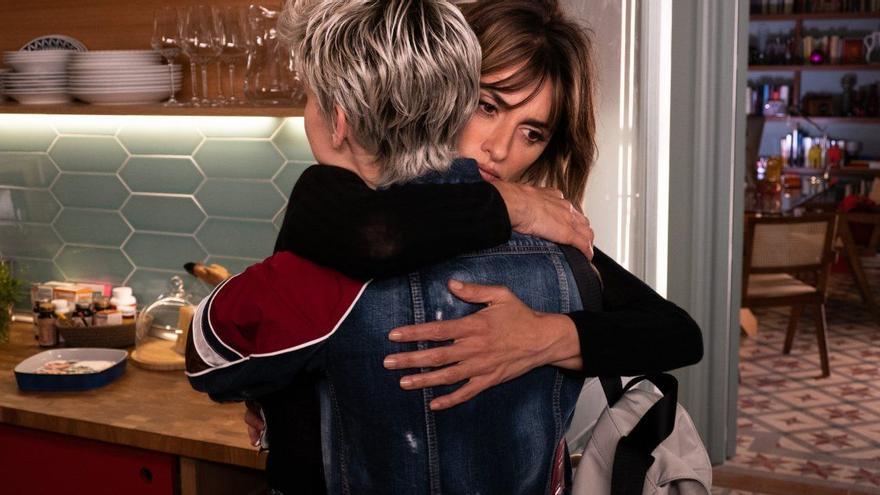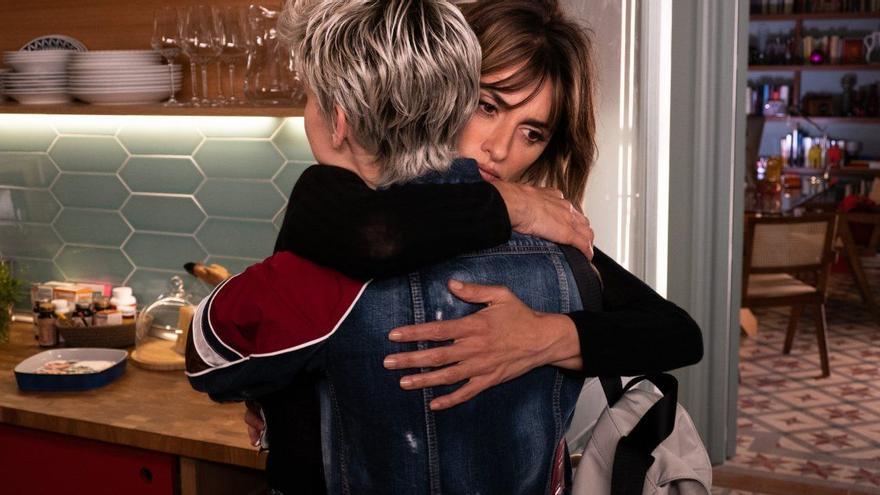 If rural and emptied Spain had its own president and could govern against that other urban and excessive Spain, that would undoubtedly be Pedro Almodovar. It would have to be him. Not because of absolute majorities or anything like that, but because of his own conviction. He is a fervent lover of consanguineous ghosts, neighborhood runners, and sepulchral silences. His 'Volver' (2006) would be the Constitution of that fictitious nation and, why not, the mirror of that pinch that can only be appreciated in a town: the nights in front of the bonfires, the whispers at the door, the after-hours after-hours, the loud calls ... everything that, at some point in the present, returns stronger than ever and makes us feel a little more fragile than a second ago. That idea of ​​belonging is a constant in the production of the La Mancha director ('Julieta', 'Dolor y gloria', 'The skin that I live in' ...), even in those titles shot in the big capitals. Well, longing for the origins is a war that, first of all, is fought in the chest.
That ruralization process of his work, which today finds its greatest exponent in 'Parallel Mothers' (2021), has spread to as many creators. In fact, it could be said that it is a reflection of the socio-cultural situation the country is going through. This debate about modes, values, crises or times has focused on other ways of understanding the reality that surrounds us: questioning the epicenters is allowing a good batch of novelists, musicians or screenwriters to show that other territory that is it faces the city plane by plane. "We are a generation that, for different reasons, we need a lot to speak from personal experience. Perhaps, looking for particularity and singularity within a sea of ​​voices," says Clara Roquet, director of 'Libertad', an ode to innocence and the privileges that will hit theaters on November 19. "I spent the summers of my childhood in a small town on the Costa Brava and I wanted to speak from that point because I know him, fascinates and intrigues me".
Memory is the common thread of this cinema so particular that, lately, it has been roaming freely in the most authorial terrain. The best example is Carla Simón, the Catalan filmmaker who won 17 awards with 'Verano 1993' (2017): her story reflects, through the gaze of a six-year-old girl, on death and the complex adoption process. All this dotted with that nostalgic point that the August in La Garrocha supposed for its creator. A seasonal feeling that he has recovered in 'Alcarrás' (2022), where he also raises an almost existential discussion: a family dedicated to the peach harvest faces the dilemma of continuing the lineage or yielding to the impulse of modernity. "In my imagination, these villas are places where life stops and time is suspended. They are full of meanings. We know them thoroughly, we understand their dynamics and we believe that some of that magic reaches the screen," Roquet emphasizes.
'Secaderos' (2022), Rocío Mesa joins this new trend. Thanks to the very young Vera and Nieves, compare the passion of the rural with the diversity of the urban during a summer in the Vega de Granada. A confrontation that, far from seeming something typical of the present, finds numerous references in the literature: from Emilia Pardo Bazán or Ramón J. Sender to Julio Llamazares or María Sánchez. "It is curious that, when it seems that we have attenuated some links with the places, we have rediscovered this literary space", says Daniel Gascón, author of A hipster in 'Empty Spain' (2020), a book about the adventures of a postmodern Don Quixote in a fictional town that contains details of those that, in reality, marked the writer: Camarena de La Sierra, Cantavieja, La Iglesuela del Cid, Urrea de Gaén ...
"In this evolution, Sergio del Molino's 'Empty Spain' (2016) has been important. It gave a new name and revitalized the imaginary. Political fragmentation has also helped: now, these territories have become spaces for dispute" Gascón continues. "Maybe, urban has predominated in recent generations, but suddenly many have seen the narrative possibilities and the emotional connection that we have with the people ... either to give a vision that combines humor and nostalgia as in 'Feria' (2020), by Ana Iris Simón, or to become a disturbing space as in 'Un amor' (2020), by Sara Mesa. "An artistic revelation that, moreover, has coincided with a period of emigration to the outskirts: the coronavirus crisis he has returned to idealize with more or less luck life in the countryside, giving 'Panza de burro' (2020), by Andrea Abreu; 'Los asquerosos' (2018), by Santiago Lorenzo; or 'I sing and the mountain dances' (2019), by Irene Solà, a new reading.
From Rozalén to Luz Casal
On a musical level, something similar has happened. José Antonio Labordeta and Más Birras, for example, composed about depopulation from completely opposite sounds. This distinction gave rise to subgenres as debated as rural rock or agro-pop, in which Julio Seijas or Bajoqueta were mixed with El Koala or Zapato Veloz. However, it is in pop and folk where this look has been most cultivated. "We authors usually resort to these sites because they always transmit new sensations to us. Now, I have had the need to stop for a second and look back to really understand who I am", comments Borja Mompó, leader of Modelo de Answer Polar. In his recent self-titled solo debut, he has collected clear references to his childhood in songs like 'Trying to be nobody'. "I had been on the run for years and suddenly I realized that maybe I was wrong ... In that return to the origins, I have found very beautiful things. Among them, inspiration". And it's not the only one.
The day Rozalén discovered the fate of her great-uncle Justo, the only soldier from the Quinta del Biberón in her town who did not return from the front, she felt one of those chills that took her breath away. Then, he realized that such an injury would end up whispering a song (When the river sounds ..., 2017). With that same emotion, although from a different approach, Izaro wrote 'My song for Elisa' ('Lemons in winter', 2020). "It tells the story of a small town in Alava where eight sisters were born who later worked the land. The first was born. They called her Happiness and thus, leading the way, all the others arrived," she sings with a certain melancholy. Similarly, Lorena Álvarez ('The wedding'), Jorge Marazu ('Fourteen years ago'), Virginia Maestro ('My root'), Rodrigo Cuevas ('Cesteiros') have ventured ... references that they have located in their respective houses the spark to speak openly about east winds, hanging clothes, deafening bells ... and lots of love.
Will the towns become a radiating focus of Culture comparable to the cities?
Clara Roquet. These cities have built their aura and their image thanks to an accumulation of stories and films that take place there, for the simple reason that quite a lot of people live and are visited every year by even more people. It is impossible for that to happen in the towns: there are too many, they are very small and everyone has their own. These will continue to be unique and we will continue to explore them in new films.
Daniel Gascon. The towns have already 'hipsterized' a lot and there the traditional and the modern coexist, more clearly than in other places. A big change to what I remember from my childhood in them is that now access to information is easier. However, then it turns out that you go to places and the connectivity is bad. Or there is a large gender job gap. Or there are few job opportunities for young people. Talent tends to cluster and trends will continue to be set by cities.
Borja Mompo. Recently, a friend said something to me that stuck in my mind: "The modern people of the music world are today in the villages"And he is absolutely right: the most transgressive does not have to be concentrated in the capital. That does not mean that Madrid is no longer as effervescent as it used to be, but that artists have originally found another way of making and playing songs .