The alleged killer and ex-partner of Nicole was investigated in Peru for trying to kill her | Society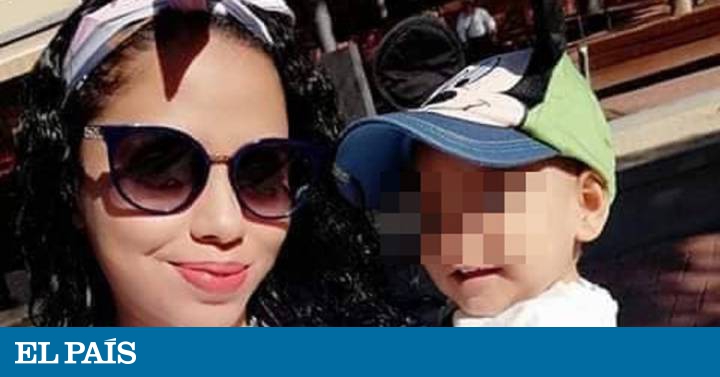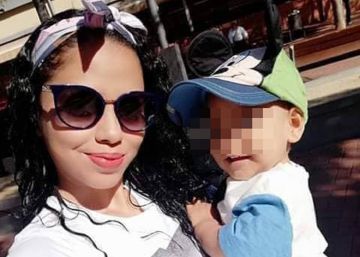 The young Nicole Olaechea, 21, allegedly murdered by her ex-partner, Jimmy Alexander Delgado, 22, Friday at L'Hospitalet de Llobregat (Barcelona) already had an open cause against him for sexist violence in Peru. In 2017, when she was still a minor, the young woman's family reported that Jimmy held her two days in an apartment, raped her and threw her from a second floor, according to legal sources. The Prosecutor's Office opened a case for injuries, attempted feminicide and rape, as recorded in various public ministry writings to which this newspaper has had access. But Nicole never testified against Jimmy, who also did not appear in court subpoenas and the prosecution could not proceed with the case, according to legal sources. Tomorrow there was precisely a hearing in Peru about the expiration of the investigation deadline.
Nicole died on August 2 in Spain, the result of the blows that Jimmy allegedly gave her. Both had spent together the anniversary of the young woman, who turned 21 on Thursday. "He has suffered an ordeal," laments a woman's relative, by phone from Peru, who asks not to be identified for fear of the detainee's family. The couple has in common a baby of one year and five months.
Nicole met Jimmy in the Peruvian city of Ica, where they both lived, when they were teenagers. "He was very young," explains his close relative. After the complaint, they reconciled and she became pregnant. When he was about four months old, according to his relatives, he decided to travel to Barcelona to have his son and be able to give him a better life, they say. Jimmy was already living in the Catalan city.
In Spain, the situation did not change. Nicole denounced Jimmy again for abuse. The alleged murderer had a restraining order from the young woman in force, as confirmed by the Superior Court of Justice of Catalonia (TSJC), which broke his birthday. "We know they were together, eating and drinking," explains the victim's relative. In the flat where Nicole lived, in the Can Serra neighborhood of L'Hospitalet, her companions followed yesterday, who preferred not to talk to the media. A neighbor said they notified the police when they saw Nicole unconscious on the floor.
Two ambulances picked up the girl and transferred her to Bellvitge hospital. "He wanted to get on with her, but the Mossos did not leave him," says a neighbor of the couple, who asks for anonymity. Finally, Jimmy was taken to the hospital in the other ambulance that came to the place. Nicole passed away five hours after her admission. The autopsy confirmed that the woman had died as a result of a beating. The autopsy confirmed that the woman had died as a result of a beating. "Not because of alcohol poisoning, as some Jimmy's friend said," laments the young woman's relative.
On Monday, with proof that Nicole had been killed, the Mossos stopped Jimmy at the gates of the courts, where he himself went. He is accused of intentional homicide, according to police sources. By taking the fingerprint, the police also verified that He had a history under a false identity. He had been arrested several times for theft and was also robbed with violence.
"In the family we didn't know that Nicole was being mistreated," explains her relative, who believes that was in the smaller circle of the young woman. Her mother, now that she had separated from Jimmy, was preparing a trip to visit her in November and intended to return to Peru with her and the baby she had. "The situation was advanced," he laments. And ask that the child can be with the young woman's family.
The Government has confirmed that Nicole is the 38th victim of sexist violence in Spain in 2019. L'Hospitalet has decreed three days of mourning and summoned a minute of silence yesterday. Women who suffer this type of violence can call 016 toll free. Since 2003, 1,013 women have been killed by their partners or ex-partners.
. (tagsToTranslate) alleged (t) murderer (t) ex-partner (t) nicole (t) be (t) investigate (t) peru (t) try (t) kill (t) young (t) accused (t) arrive ( t) declare (t) prosecution (t) South American country (t)



Source link