The affiliation to the Social Security marks in June a record of 19.5 million | Economy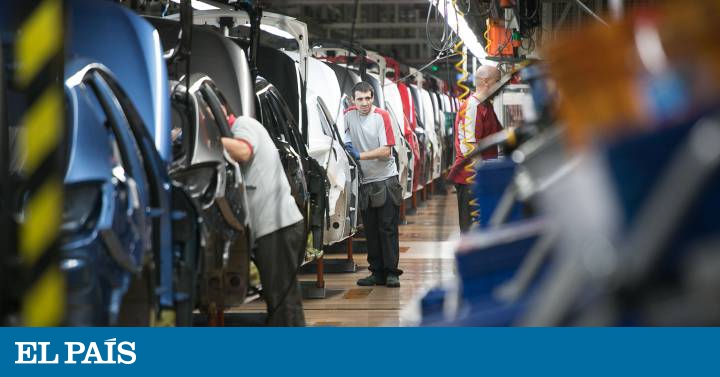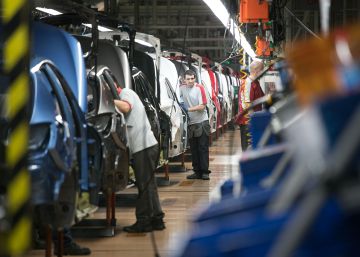 Almost 12 years later, Social Security has returned to mark another record of affiliation. In June the number of contributors rose by 75,584 and 19,517,697 were reached, according to the Ministry of Employment. The previous maximum had been reached in July 2007, just the month before the mortgage crisis exploded in the United States. subprime and a crisis began whose consequences are still seen in Spain. One of those injuries is the strike that, although it also gave good news in June – it dropped by 63,805 registered unemployed-, it is still above three million. This data is still far from the best numbers in the series.
This record of affiliation is reached despite the fact that job creation is slowing down. The cruising speed of previous years loosens its strength. Those 75,584 more affiliates represent the smallest increase in the last four years. You can also see that slowdown in the annual evolution: in the last 12 months there are 510,707 more affiliates, 2.69%. This last percentage, although still quite high, is being reduced little by little.
It was also marked record in the General Scheme, in which employees are listed, which grew by 65,014 people (0.40%), which increases the figure to 16,162,452 employed. It is the highest data of the whole historical series, since the integration of agrarian and household regimes took place. If the pure General Regime is considered -without the special systems integrated in 2012- it is the best record (16,162,452), followed by the data that was recorded last May (16,097,438).
In June, membership grew in most economic sectors, especially in the hospitality sector, with 37,225 (2.63%); health activities and social services, 31,799 (2.06%); trade and repair of motor vehicles and motorcycles with 28,217 (1.16%); administrative activities and auxiliary services, 21,395 (1.62%); manufacturing industry, 10,551 (0.57%), and construction, 7,809 (0.88%).
(tagsToTranslate) affiliation (t) social security (t) mark (t) June (t) record (t) 19 (t) 5 million (t) unemployment (t) record (t) fall (t) 63.805 (t) unemployed (t) exceed (t) three million



Source link