The adult education conflict, falsely closed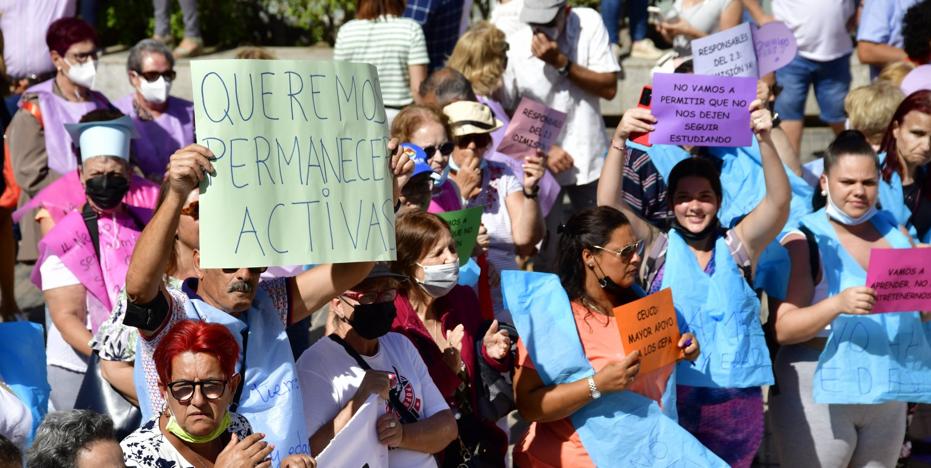 education
The platform of directors of the CEPA demands the "immediate repeal" of the permanence limit
The platform of directors and directors of the adult education centers (CEPA) of the Canary Islands affirms in a statement that
the Ministry of Education has closed "falsely" the conflict over the limit of permanence in initial basic training.
«Temporarily delete point 2.3, harmful to the rights of students, without removing it from the BOC,
cannot be a tradable option and constitutes, on the part of the Ministry of Education, a false closing and
a smokescreen in the conflict maintained since the beginning of the course with the educational communities of the CEPA of the Canary Islands", he points out in a statement.
Education recently announced that
suspended from the organization order of the CEPA the controversial point which limited the maximum that initial basic training could take to four years, until now unlimited, and created a Canarian adult education commission to make the final decision.
The CEPA platform "understands that trying to link a commission, which should have been set up 19 years ago, with point 2.3 of the operating order
it is a way of avoiding direct responsibility of the General Directorate of Vocational Training and Adult Education for not giving a clear response to the demands raised by the students of the Initial Basic Training».
Those responsible for the CEPA of the Canary Islands understand that the commission is "a valid space to address various aspects of Adult Education, but
does not constitute the adequate framework to respond to the demand of the studentsrevealed on May 27 in Gran Canaria before the Presidency of the Government».
Thus, they urge the President of the Canarian Government to intervene "directly" and resolve
"The immediate and definitive repeal of point 2.3 of the aforementioned order, understanding that the right to education that attends older students cannot be the object of political considerations."