The adrenaline rush 'Hasta el cielo' will continue with a series on Netflix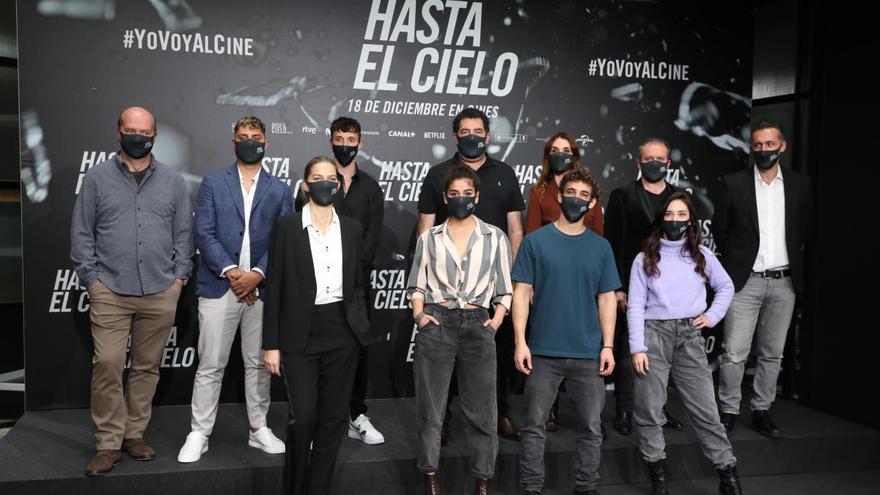 'Up to the sky', the last movie full of adrenaline from Daniel Calparsoro, director among others from 'Jump into the void' (1995) or 'One hundred years of forgiveness' (2016), will become a television series following the acquisition of its global rights by Netflix.
The fiction, which will be produced by Vaca Films, which recently premiered for Netflix 'The disorder you leave', will begin just when the film ends and in its preparation they will repeat Daniel Calparsoro in the direction and Jorge Guerricaechevarría as scriptwriter, the platform reported this Tuesday in a note.
A series that will follow in the footsteps of that band of thieves from the suburbs, heirs of the traditional quinqui cinema, which with a huge desire for power, are capable of bringing the entire Madrid police force headlong.
People on the brink of overflow that star, with great likelihood, a group of non-professional actors and a handful of familiar faces, among which the work of Miguel Herrán (Rio in 'La casa de papel'), Luis Tosar or Carolina Yuste (winner of the Goya by 'Carmen y Lola').
All this following the rules of frenetic cinema, which has given such good results to director Daniel Calparsoro, in films such as 'Asphalt' (2000), 'Warriors' (2002) or 'Combustion' (2013), examples of fast thrillers with elaborate action sequences.
The scriptwriter will continue at his side Jorge Guerricaechevarría, a co-worker of great directors such as Álex de la Iglesia or Daniel Monzón, with whom he has polished adrenaline-rich plots, full of emotion and spectacle, which in 2009 earned him a Goya for his script for "Cell 211" (2009 ).
'Hasta el cielo', which currently continues to be shown in cinemas throughout Spain, will soon have a global premiere on Netflix.