"The Administration is inhuman with our children" | Society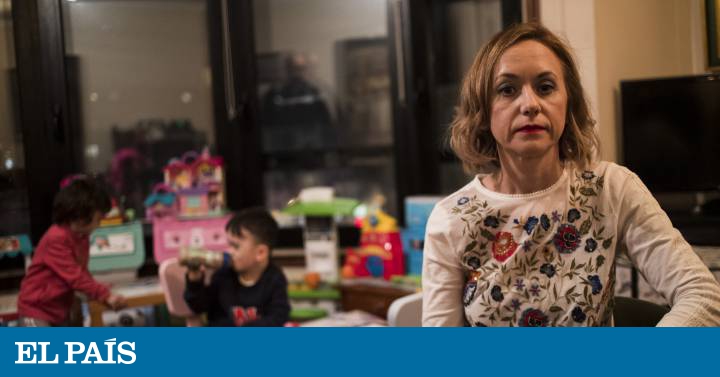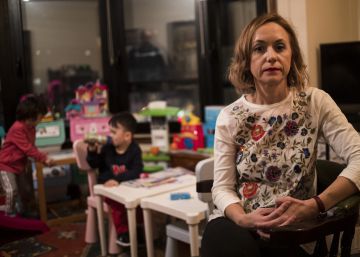 Laura Pérez received a call from her five-year-old son Brais, who was affected by an autism spectrum disorder and neurofibromatosis on Friday, at work, a rare disease that causes coordination and balance difficulties. The caretaker that the little one has in his school in Teo (A Coruña) was going to miss work the following week. "What are you going to do with Brais?" She says they asked her on the other side of the phone. He was stunned: "Instead of helping us, families with children with special needs pose no more than problems. In the end you make iron. " Brais could not go to class those days, something that the Administration he would never ask his teammates. And Laura had to turn to her parents who live 170 kilometers away to stay with him.
The life of these families goes from shock to shock, in a relentless fight against bureaucracy and administrative silences to ensure that their children enjoy the educational resources that the law promises them. State regulations oblige the Educational Administration to "ensure the necessary resources so that students who require different educational attention than the ordinary can achieve the maximum possible development of their abilities". But no standard sets an objective criterion for calculating those resources.
Laura has become "the troubled mother" in the school, she says, because she is against the fact that Brais' caregiver, the only student with special needs, is taken from her side to take on "other tasks". "Since it is not always attached to him, I do not go quietly to work, I am distressed," he confesses, aware that his child's illnesses multiply the risk of suffering falls or choking from putting objects in his mouth.
Because of that feeling that her children "are in danger", Maica Lodeiro and her husband decided that their twins do not go on excursions or in the dining room. They also live in Galicia, the community with the highest percentage of children with physical or intellectual disabilities and with developmental disorders in ordinary schools (92%). At the Rois school (A Coruña) where four-year-old Carmela and Martín are studying and both affected by a global developmental delay after birth at six months of gestation, a single caregiver attends to four small children divided into different classrooms. Martin does not chew and can choke. Carmela, who suffers from deafness, is the same with liquids.
Maica denounces that her children also do not receive the hours they need with the teachers of Hearing and Language and Therapeutic Pedagogy. The sessions that the child needs are in writing – they do not always materialize – and the Specific Guidance Team of the Department of Education, who also ruled that the child must have an exclusive caregiver. Support was assigned five individualized hours a week but receives 25 minutes, since the rest of the time they are taught in a group, says his mother.
The sessions that his daughter Carmela must receive does not even know: she has claimed the report by land, sea and air for several agencies but the Administration tells her that she cannot find it. That "administrative silence" is a "strategy not to give the resources" that promises the law, protests Maica: "My children are in a key period for language development. What they do to us is bleeding. "
A father serving as a caregiver
The labyrinth of the bureaucracy catches and despairs these families that they need so much energy and time to attend and stimulate their children. Maica has raised its demands to Valedora do Pobo, the Galician institution that defends the rights of citizens before the Administration and now investigates the case. She also claims that her daughter Carmela has a communicative mediator to help her interact with the environment despite her deafness and not to "lock herself up" when she is in the classroom.
"The solution to all these problems would be that there be a body of officials dedicated to valuing material and human resources for each specific case," defends the mother of the twins. "And what was done when you enrolled your children as an established protocol, without our parents having to insist and search for resources through writings, protests, press, Valedor …"
When Andrés Domínguez was first told that his daughter Julia could not go to school because her caregiver was on leave and the Xunta used to take a week to cover her, it was he himself who planted in the center to cover the public employee . He denounced the situation in the press and the next day came the substitute. It was the first long war battle expected. "When a father and a mother have to fight non-stop so that the school is inclusive, it is not," laments this neighbor from Negreira (A Coruña).
Julia suffers an unnamed disease, an ultra rare disease due to the variation of the Grin 1 gene. At seven he drags a physical and maturational delay that, although he "understands everything," prevents him from speaking, running, jumping and even pricking food with a fork, his father says. "He needs a lot of resources to get to be as autonomous as possible tomorrow," explains Andrés. He and his wife invest 500 euros every month in therapies to improve their child's future.
The girl needs an exclusive caregiver, but so far she has shared it with other children from her school in Negreira (A Coruña). Students with special needs have risen to five this year and, despite the fact that Andrés asked the Xunta in July for four auxiliaries with a report of support from the school itself, the course started with only one professional. He decided to return to battle. He went to the center to do this work and went out in the press. The caretakers have become three. "The Administration is inhuman with us," he denounces. "An education inspector told me one day that resources had to be optimized, but my daughter is not a commodity."
The Xunta defends that "the demands are met"
S. V.
Galicia is the autonomy with the highest percentage of children with physical or intellectual disabilities and with developmental disorders in ordinary schools (92%). On the other end are Catalonia, Extremadura, Aragón, Canarias and Madrid, which do not reach 80%. The Xunta uses this information to qualify the Galician education system as "the most inclusive of all Spain".
On the available means and in spite of the protests of the families that have exacerbated this course, the Department of Education maintains that "today the demands are met". He only admits that the incorporation of caregivers "goes somewhat slower" because they work on another regional department and avoid clarifying whether, as parents claim, children are invited not to go to school when their caregiver is missing.
The resources, defends the Government of Alberto Núñez Feijóo (PP), are reinforced without problem during the entire school period as the needs detected change. "The Educational Administration is in permanent contact with the schools to meet and respond to specific needs," says Education, which claims to be "taking steps to streamline processes as much as possible and better adjust responses."
Caregivers confirm the deficiencies that families report and support their complaints. School inclusion is not only to grant a place in an ordinary center, warns the Association of Educational Technical Assistants of Galicia, but "is achieved when the boy or girl has available each and every one of the necessary personal and material resources for your personal growth and development. "
Montse Vidal, president of the collective, recalls that they perform functions "beyond the purely assistance", which are the "legally established". "We don't just give these children yogurt, but we teach them how to eat it; and not only do we change their diapers, we also teach them to control the sphincters, "he explains. For this fundamental work for the development of these sensitive and complex behavior children, he emphasizes, time and dedication are needed.
. (tagsToTranslate) administration (t) be (t) inhuman (t) inhuman (t) child (t) family (t) child (t) need (t) special (t) fight (t) achieve (t) support ( t) educational (t) law (t) promise (t) government (t) Galician (t) facilitate



Source link