The abortion law will include discharge for women with disabling period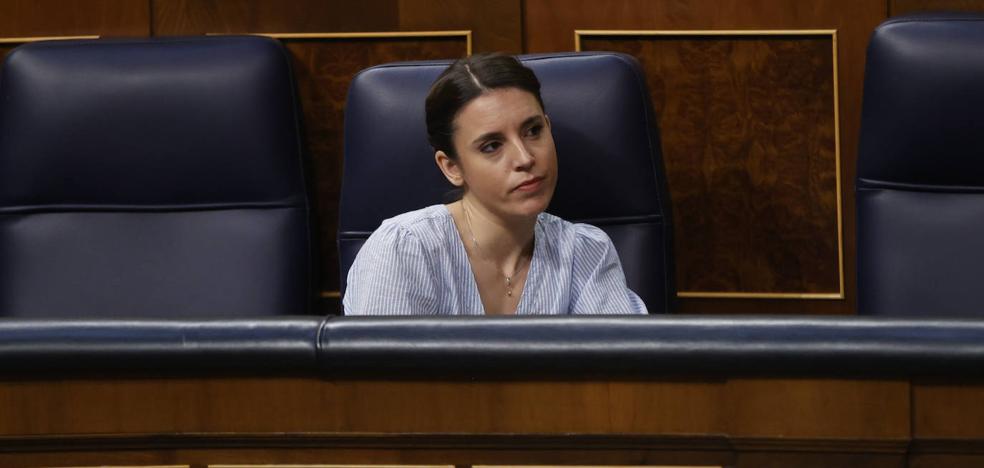 The socialist and purple ministers reach this agreement in the final spur of the negotiations to close the text that must be approved by the Council of Ministers before Tuesday
The draft of the new abortion law that the Council of Ministers will debate and approve next Tuesday will finally include a specific and paid permit for women who suffer from very painful and disabling menstruation, according to government sources confirmed this afternoon.
The Equality proposal, a portfolio led by United We Can, which was initially opposed by several socialist ministers, will go ahead after a tense negotiation in which Irene Montero's team has managed to close a compromise and satisfactory formula for all the parties with those responsible for the Ministry of Inclusion, Social Security and Migration.
The small print of the agreement is not known in its entirety, but this newspaper has been able to learn that the full financing of the days of sick leave due to temporary disability of these women will come from the State coffers, although the usual in the rest sick leave is that those first days of convalescence are borne by the companies.
We are advancing so that it is no longer normal to go to work in pain and to end the stigma, shame and silence around periods. We advance in rights.

Irene Montero (@IreneMontero) May 13, 2022
In the end, the measure does not set specific days of duration of this leave (which in the initial project were between 3 and 5) and it will be the doctor who validates the disability situation who considers how many working days should be in each case. The same sources indicated that, in order to make it easier for the measure to reach all the women who need it, a minimum amount of time contributing to Social Security will not be required to be entitled to this leave, as is the case with many other situations of temporary disability. of the worker.
Sources from Equality expressed their satisfaction with the agreement, which they consider that, together with the rest of the measures of the future law, once again makes Spain a pioneering State in Europe in the defense and expansion of women's rights.
However, they indicated that they are still negotiating the final text, especially with the senior officials of the Ministry of Finance, so that the draft of the new abortion law that the Government will validate on Tuesday also includes a VAT reduction on hygiene products. female, from the current 10%, which if it does not fulfill the desire for Equality of complete withdrawal of indirect taxes that make pads, tampons and cups more expensive, at least includes leaving the tax at the super-reduced rate of 4%.