The 50 books that marked a decade, according to Alessandro Baricco | Babelia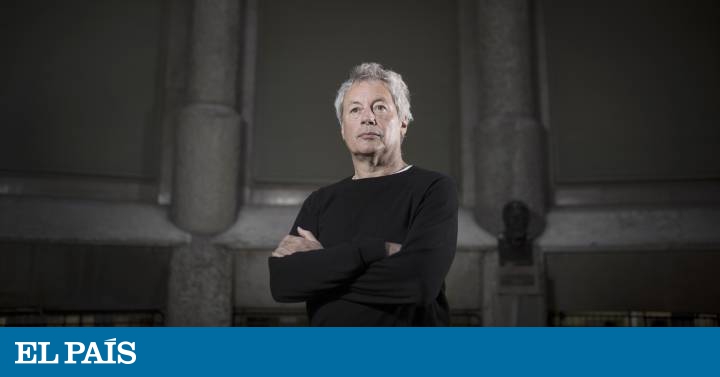 Ten years ago I changed cities. And what about me? Well, there I left all the books I had read until then to enter a house where there was not a single book of mine. With what now, here inside, there are ten years of my books, my last ten years. I have them placed next to each other, not in alphabetical order or by typology, but according to the order in which I have been opening them (a system that, by the way, I recommend; on nights of boredom, you look at the loins and, wanting it, it's as if you relive fragments of your own life, just let the feeling of that time you had them in your hands return; and come back, go if it comes back). This is the reason why I am able to say, with some accuracy, what are the fifty best books that I have read in the last ten years. Something more difficult would be to explain why I decided to dedicate an article to each of them. Delivering one a week, every Sunday, for a year.
For others to read them too, I would say. And that would be enough. But there is something else. For now I want to talk about books at a time when it is no longer so important to tell which are good and which are not, discuss a little, take sides. It is easier to do it talking about cinema or politics. And yet there are always books, thousands, and there they continue, exposing a society of patient pleasures that silently contributes to the development of collective intelligence and fantasy. Everything that can be done to give relevance to this peaceful liturgy is done. And here I am, fulfilling my part.
But in the end there is also another reason, which for me is even more important and that I have tried to summarize in the title of this project that has lasted a year. Some idea of ​​the world. The fact is that I find it increasingly difficult to express what I see when I look around; and concentrating only on a part of this great show does not seem to take very far, one ends up encountering technicalities that focus on detail but lose sight of the set that integrates it, which is what really matters. On the other hand, how can one be silent with everything that happens around? With more reason if you are someone who earns bread working with intelligence and taste. It is a luxury that you cannot afford. And then one thing that I have learned from the elders comes to mind: if you want to know what they think of the world, just let them talk about what they know and really love. (Ask them how they imagine Paradise if you want to know what they think of life; I don't know who said it, but it's true.) I have two or three things that I know thoroughly and that I love madly. One of them is books. One day I came up with the idea that if I started talking about them, one at a time, only the good ones, without doing anything more than that, it occurred to me that a certain idea of ​​the world could arise. With many possibilities that it was mine.
So here I am. I would just like to point out that there will be a bit of everything, novels, essays, comics, newly published books, texts perhaps already out of catalog, just have a book form. And I would also like to remember that they are not the fifty best books of my life, that would be something else, a kind of personal Canon that I would never think of doing; These fifty are the result of chance, of what I have read by chance in a period of my life, just that. For us to understand each other, it won't be Journey to the end of the night (I read that when I was twenty years old). Neither Anna Karénina (That I reserve for some long convalescence, wishing then never to have to read it to me). I have simply chosen the best fifty books from which I have recently read, of which I speak with friends when we finish discussions about cinema and politics. They deserved more.
A. B., November 2012
The 50 recommendations:
one. Open Memories, by Andre Agassi.
two. The roots of Romanticism, from Isaiah Berlin.
3. Olive Kitteridge, from Elizabeth Strout.
Four. American Dust, by Richard Brautigan.
5. Spiritual exercises and ancient philosophy, by Pierre Hadot.
6. The visit of the camera doctor, from Per Olov Enquist.
7. Fantozzi totale, from Paolo Villaggio.
8. Democrazia: Thing può fare uno scrittore ?, by Antonio Pascale and Luca Rastello.
9. The woman in the century XVIII, by Edmond and Jules de Goncourt.
10. Descend, Moses, by William Faulkner.
eleven. Anatomy of an instant, by Javier Cercas.
12. Bees and spiders: The Complaint of the Ancients and the Modern, from Marc Fumaroli.
13. Magellan: The man and his deed, from Stefan Zweig.
14. Storia delle idee of calcium, by Mario Sconcerti.
fifteen. The engaged princess, by William Goldman.
16. Misfortune, by J. M. Coetzee.
17. Nowhere. Nowhere by Christa Wolf.
18. The Peloponnesian War, from Donald Kagan.
19. The Adamsberg trilogy, from Fred Vargas.
twenty. The Sage of the Century Trilogy: The Fountain Overflows, This Real Night, Cousin Rosamund, from Rebecca West.
twenty-one. Bangkok, by Lawrence Osborne.
22 Divine Suzanne Lenglen, the great tennis player of the world, from Gianni Clerici.
2. 3. The Gatopardo, by Giuseppe Tomasi di Lampedusa.
24. The house of the sleeping beauty, from Yasunari Kawabata.
25. Padre Pio. Miracoli and politics nell'Italia del Novecento, by Sergio Luzzatto.
26. The Complete Western Stories, from Elmore Leonard.
27. The Parthenon, from Mary Beard.
28. The shadow fighter, from Inka Parei.
29. A moving story, amazing and great, Dave Eggers
30 At home. A brief history of private life, from Bill Bryson.
31. The skin, from Curzio Malaparte.
32 Speech of the method, of Descartes.
33. A Romance on Three Legs. Glenn Gould's Obsessive Quest for the Perfect Piano, from Katie Hafner.
3. 4. Breakfast at Tiffany's, from Truman Capote.
35 In the court of the wolf, from Hilary Mantel.
36. Die Kultur der Niederlage, by Wolfgang Schivelbusch.
37. Hard times, from Charles Dickens.
38. Melancholia, from Jon Fosse.
39. The heretic and the courtier. Spinoza, Leibniz and the destiny of God in the modern world, Matthew Stewart
40 Chesil Beach, from Ian McEwan.
41. The devil's dictionary, from Ambrose Bierce.
42 Stories, of Herodotus.
43 Claus and Lucas, by Agota Kristof.
44. Nazi culture Intellectual, cultural and social life in the Third Reich, by George L. Mosse.
Four. Five. 2666, by Roberto Bolaño.
46. The irresistible empire, from Victoria de Grazia.
47 The scimmie sounded unexpectedly uscite dalla gabbia, by Dario Voltolini.
48. Napoléon à Moscou, from Anka Muhlstein.
49. Saturday's pay, from Beppe Fenoglio.
fifty. Autobiography, from Charles Darwin.
This is a preview of Some idea of ​​the worldby Alessandro Baricco. Anagram. 200 pages, 17 euros.