The 37th edition of the Ortega y Gasset Journalism Awards is open | Society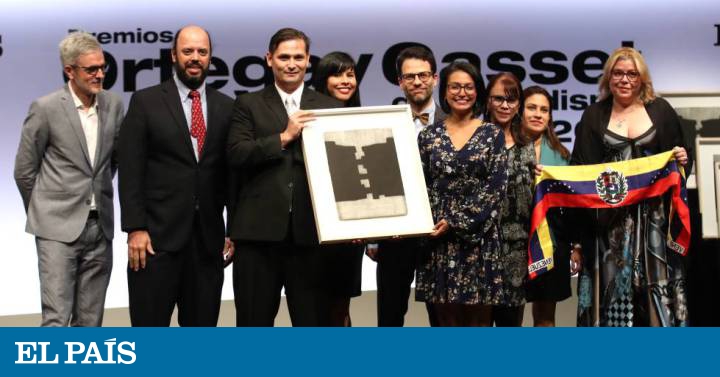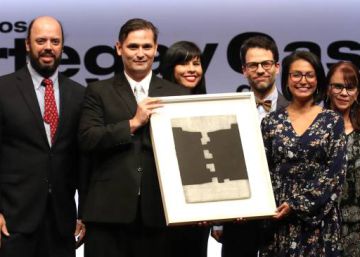 The Ortega and Gasset Journalism Awards have opened their 37th call. The awards recognize journalistic works published throughout 2019 and originally in Spanish, in addition to the career of a professional. Registration can be done on their website until March 8.
The prize is divided into four categories. Best History or Journalistic Research Choose the best text published in 2019 in a print or digital media. The last one fell on The dead that inhabit me, from journalist Agus Morales and photographer Eduardo Ponces. The report, published in the magazine 5W, introduces Chamseddine Marzoug, a man who willingly buries the bodies that the Mediterranean throws to the beaches of Tunisia.
The second category, Best Multimedia Coverage recognizes the best work published in 2019, in any digital media, in multimedia format. Research The Pitazo, The hunger generation, The last edition was made with this recognition. The Venezuelan media, in collaboration with the Connectas platform, investigated for eight months how the economic policies of the Government of Nicolás Maduro had an impact on the health of a group of children.
Best Photography, the third category, choose a snapshot published in 2019 in a print or digital medium. The feminist protests in Bilbao during March 8, 2018 were awarded the last edition. The image, by Reuters photographer Vincent West, visualizes a tide of women making a triangle with their hands, a symbol of the feminist struggle.
Finally, the professional career of a journalist with the Trajectory award is also recognized. Darío Arizmendi, one of the most popular radio voices in Colombia and Latin America, took him in 2019.
Created in 1984 in memory of the philosopher José Ortega y Gasset, the awards highlight the defense of freedoms, independence, rigor and honesty as essential virtues of journalism. Each category has an endowment of 15,000 euros and the winners also receive a work by Chillida.