The 2nd installment of 'Merlí. Sapere Aude 'ends its filming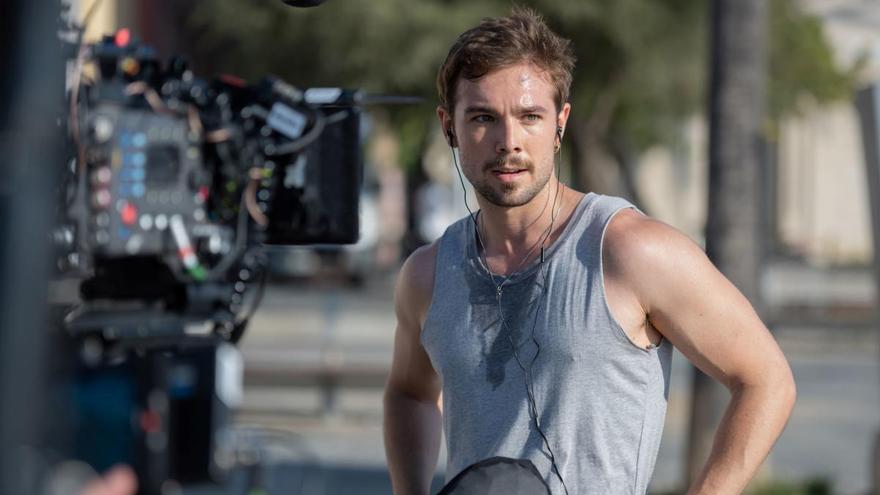 The expected second season of 'Merlí. Sapere aude ', original series Movistar + starring Carlos Cuevas and Maria Pujalte, has finished filming. On the occasion of the conclusion of the filming, the platform has released new images from the set.
The recording began last August and has been developed in different locations in Barcelona such as Barceloneta beach, the Gothic Quarter, the Sagrada Familia district or the University of Barcelona. The second season of 'Merlí. Sapere aude ' will premiere in 2021 on Movistar +.
Together with Cuevas and Pujalte in the roles of Pol and Bolaño respectively, they complete the cast Pere Vallribera (Biel), Claudia vega (Oti), Pablo capuz (Rai), Nao Albet (Efra), Boris ruiz (Alfonso Rubio) and Eva Martin (Silvia Montoliu). Too Eusebio Poncela has joined like Dino, the owner of the Satanassa bar, and Jordi Coll like Axel, a handsome carpenter.
"We will see how life hinders the protagonist, Pol Rubio. Something unexpected will happen to you, it will be like a litmus test for your maturation process, and it will mean the culmination of a character that has grown through obstacles, "said Héctor Lozano, creator.
"Is a optimistic, hopeful series, and this season we maintain the same tone more than ever. In fact, for me, of all the seasons of 'Merlí', this is the most optimistic. Two new characters will help Pol in this phase of his life: on the one hand, Axel, who will be his new love interest, and on the other is Dino, the owner of the bar where Pol will work, and who will make him see that life is wonderful if you know how to handle it. And the classes continue in the Faculty of Philosophy, with María Bolaño as a professor admired by Pol. Together they will have an academic goal common for the end of the season, "he added.