The 2,891 Covid diagnoses registered today bring active cases in the Canary Islands to 65,299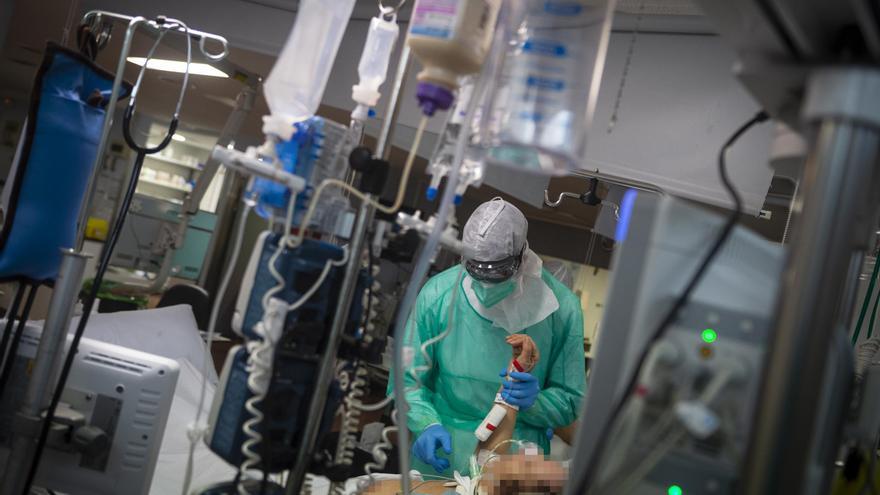 Canary Islands exceeds the 65,000 active cases from coronavirus, a figure that is reached after 2,891 infections registered in the last 24 hours in the islands. This Sunday also represents a new sad day for the Archipelago with another nine deaths associated with the Covid-19.
According to the data of the Ministry of Health, Canarias cares for a total of 65,299 coronavirus patients, of which 480 have been entered in a hospital center and another 65 in critical units.
By Islands, Tenerife today adds 1,048 diagnoses, which brings to 91,532 infections since the beginning of the pandemic and 32,911 epidemiologically active cases. While, Gran canaria is the island with worst new case data in last 24 hours: 1,244 positives that make him accumulate 66,287 since the health crisis began, of which 22,495 remain active.
For its part, Lanzarote adds 182 new cases with 13,153 accumulated and 4,386 epidemiologically active; Fuerteventura has 8,783 accumulated cases, with 176 new cases and 3,430 active, while La Palma has 186 new positives, so it has 4,064 accumulated and 1,703 active.
Finally, La Gomera adds 38 new cases, so it has 1,068 and its assets are 217 and El Hierro adds 17 new positives, so its accumulated are 818 and it has 149 active cases.
The deaths have been registered in Tenerife (six), Gran Canaria (two) and Lanzarote (one).
The IAccumulated incidence at 7 days in the Canary Islands it is located in 1,229.21 cases per 100,000 inhabitants and after 14 days in 1,800.64 cases per 100,000 inhabitants.
To date, a total of 2,864,037 diagnostic tests in the Islands, of which 9,194 correspond to yesterday.
The Ministry of Health recalls that these data published today on the Grafcan portal are provisional and are pending validation by the Public Health teams. In this way, the dynamics of the Alerts and Emergencies Coordination Center is followed, which does not receive epidemiological information from the Autonomous Communities on Saturdays, Sundays and holidays.