The 25th Colloquium on American Canarian History will take place between October 3 and 7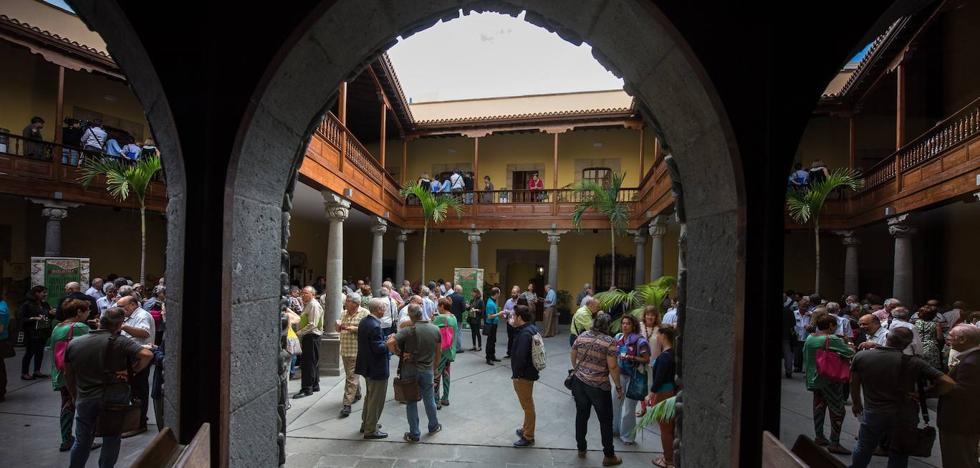 'Canary Islands and the Atlantic. State of the matter' is the theme that forms the backbone of the new edition, which will take place at the Casa de Colón
The Colloquium on Canarian American History, the traditional forum on Hispanic culture on both sides of the Atlantic with the nexus of the Canarian archipelago as the protagonist,
celebrates its 25th edition.
After almost half a century of life (it began in 1976), this year 2022 the event will have 253 participants, who will meet at the
Columbus House to put on the table the new challenges of this bridge of cultures.
155 men and 98 women, coming from almost 20 different countries and about 40 universities, societies and associations, will face, during an intense week, the academic debate on the common history of the Canary Islands and the American continent.
The meeting will be held
from 3 to 7 October 2022 at the Casa de Colón, a center managed by the Ministry of Culture of the Cabildo de Gran Canaria.
All the information about the 25th Colloquium on Canarian American History is updated at the web link http://coloquioscanariasamerica.casadecolon.com.
The entire schedule will be broadcast
in streaming' on the Youtube channel of the Casa de Colón, as in previous editions.
In addition, registration will be opened to attend the conferences in person and free of charge. As far as the content of the Colloquium is concerned, in addition to the communications presented, there will be
8 framework presentations, in which the coordinators of the scientific committee will review what these twenty-five editions have meant in the different thematic areas and in Canarian historiography. Equally,
14 general conferences They will contribute to contextualize the crossroads at which the Atlantic territories on both sides of the ocean find themselves in these uncertain times.
The 25th Colloquium will revolve around the theme:
'Canary Islands and the Atlantic. State of the matter'.