The 25-year-old man shot in an old inn in Valladolid dies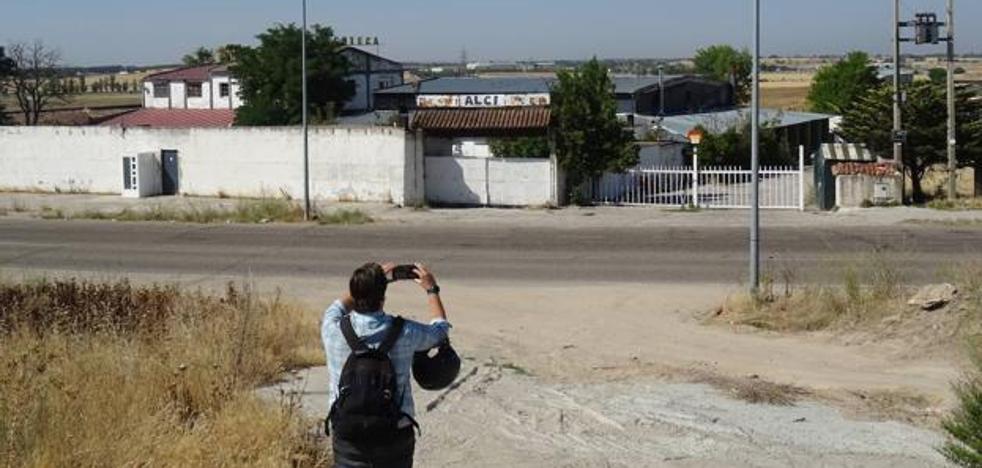 The victim was shot in the chest last night on the esplanade of the dilapidated building used as a 'discotheque' for private parties
The old La Tía Pepa inn, located on the edge of the National 122 road, between the La Cistérniga exit and the La Mora industrial estate, in Valladolid, was the scene of a shooting in the early hours of Monday morning in which, in the end, a 25-year-old man lost his life, who was shot in the chest during a discussion recorded in the esplanade located in the back and used as a parking lot during the celebration of private parties of a business, closed in theory, but still used as a 'discotheque' every weekend.
The events took place at 1:30 a.m. in the aforementioned building, whose outer perimeter, despite its appearance of abandonment, is full of video surveillance cameras and whose door (one of them) has a striking sign that reads: 'Forbidden (with 'v') step first... shoot later'. Municipal sources acknowledge that the business as such, although its use as a 'discotheque' or party room is known, and this is confirmed by the neighbors, lacks an activity license as a leisure establishment for the public. The fact is that dozens of people continue to congregate there every weekend. At the door, yes, it is warned that the passage is only allowed for "members".
The business sports a sign that warns that access is limited to "partners"

The fact is that there, at half past one, on the back esplanade, there was a discussion between those attending the party from Sunday to Monday in which "shots" were heard and a bullet ended up hitting the chest. to a 25-year-old man, who could be transferred alive to the Clinic, where he died this morning, according to sources from the Civil Guard.
Patrols from the Municipal Police of the town and the Meritorious Police attended the scene, whose agents are now investigating the events and trying to identify and locate the author or authors of the second homicide recorded so far this summer in Valladolid. The previous one occurred on July 1 in Santovenia, where a man, now in prison, allegedly killed a neighbor and a Civil Guard officer who tried to mediate with him after he barricaded himself in his home.