The 2021 Fallas will be from September 1 to 5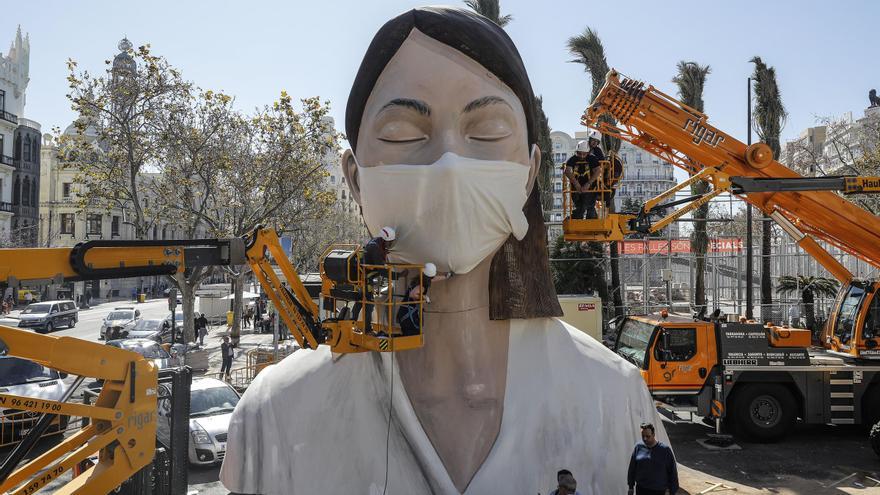 The Fallas in Valencia 2021 will be held from September 1 to 5 if so approved by the assembly of presidents. It is, at least, the proposal that will be sent to decide this Wednesday. This is how the talks between the party's monitoring commission and the Ministry of Health have ended to be able to celebrate the party, postponed since 2020, in a reduced version. It was what was expected after last week's meeting.
The celebrations will be conditioned to the evolution of the pandemic and, in each case, the activity will be subject to the incidence and the current regulations for each type of event will be applied for each case.
The list of minimums includes the effective celebration of the 'plantà' and the 'cremà' in the series of usual days: five for the children and four for the older ones, counting on the fact that the planting process will take several days. In other words, there will be a Fallas atmosphere in the city in the last stretch of August.
For the street you have to finish defining the program, but this It includes at least one offering over several days and a fallas contest with prizes, as well as the provision of public space for the meeting of falleros and falleras (What used to be the tents that, logically, will not be hired this year unless they are shadow).
The Ministry has kept September as the closest date "because it guarantees an important time frame and more possibilities to control the pandemic with the increase in vaccination in the next two months." Regarding the type of acts that will be authorized as long as the measures that are in force at that time are complied with, the basic dimension that Ana Barceló has set has been "to avoid crowds of all kinds, both of the staff inside the party, and of the people who attend the events ".