The 2020 Dubai Universal Exhibition, which starts on day 1, an opportunity for Spanish companies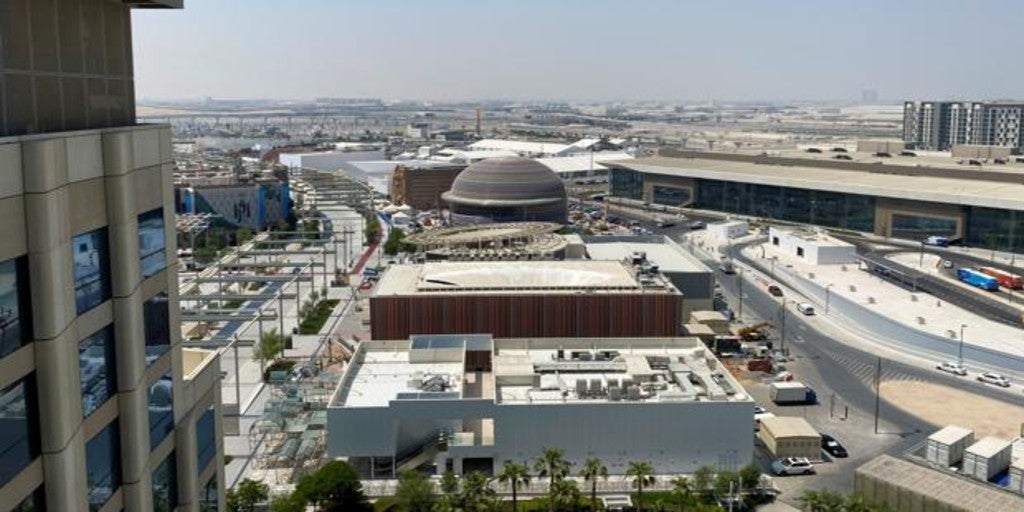 Madrid
Updated:
Keep

Just ten days before the official start date of the 2020 Dubai Universal Exhibition, Majid Hassan Mohamed Al Suwaidi, Ambassador of the United Arab Emirates in Spain, and Xiana Méndez, Secretary of State for Commerce, attended today a breakfast organized by The Diplomat in Spain and Atrevia in which details of the event that already breaks records have been anticipated before starting: it is the first Expo that welcomes 191 countries and the first also to be held in the Middle East and South Asia regions .
Both have coincided in underlining the potential of the United Arab Emirates as a business center and investment hub, "not only because of its political and economic stability, but also because of its long-term vision to boost the engines of its economy. We sincerely believe that it is the most appropriate platform in the region to expand business, and the expo will undoubtedly be a great opportunity to demonstrate it, and for companies to increase their activity, "said Méndez.
For example, "in 2019, the United Arab Emirates saw the highest growth in renewable energy investments globally," Al Suwaidi noted.
He stated that the Government has established more than 34 free and specialized zones that operate under different legislations in a low-tax environment, as well as a series of new initiatives to promote foreign direct investment that, among others, include laws that will allow 100% participation of local companies by global investors in the UAE, as well as other incentives to encourage foreign investors to choose the UAE as a strategic partner. "This is how we have managed to attract more than 3,200 foreign companies that now do business in our territory."
Commercial relations with Spain
The ambassador also highlighted the excellent economic relations between the two countries, with a flow of bilateral investments of more than 9,000 million dollars and the presence in the country of more than 170 Spanish companies "that benefit from the strategic location of the Emirates" and their business advantages and economic stability.
He also highlighted the importance of agreements such as the one reached between CEOE and the International Council of Emirati Investors, not without emphasizing that "although economic relations are already solid and stable, both countries can do much more and Expo Dubai will serve the objective of strengthening even more the ties between both territories.
For her part, Xiana Méndez assured that "the UAE and Spain are closely intertwined strategic partners. The UAE is one of the largest foreign investors in Spain and the main investor among the GCC countries. In 2018, it represented more than € 6 billion in foreign direct investment in equity terms, mainly through its sovereign wealth funds. Mubadala is our largest Emirati investor with a large stake in several top-tier Spanish companies such as Cepsa, Enagás, Matsa and Glovo. But the most important thing is that there are great investment projects ahead that invite us to look to the future with enthusiasm ».