The 2019/2020 academic year at the ULPGC resulted in 41 doctoral theses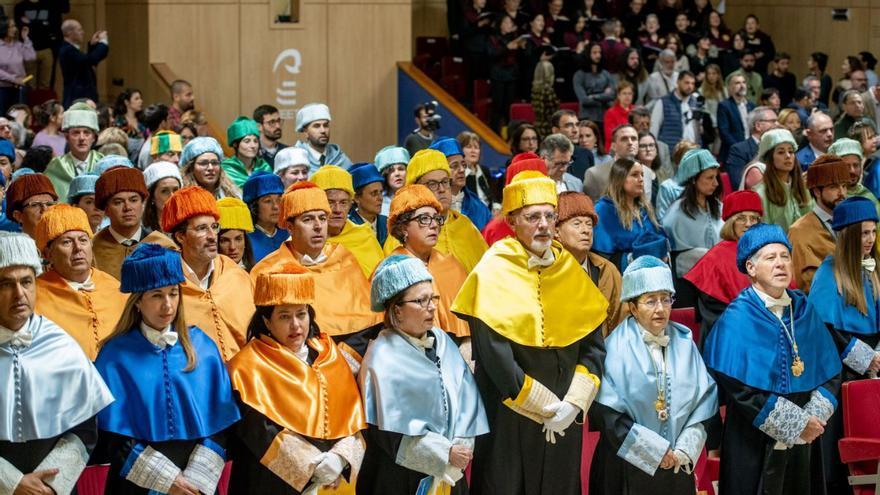 The University of Las Palmas de Gran Canaria will celebrate tomorrow, Saturday, November 13, starting at 11 a.m., in the University Auditorium, the act of investiture of new doctors corresponding to the 2019-2020 academic year, which had to be postponed in January 2021 due to the limitations of meeting raised by Covid-19.
In the 2019-2020 academic year, 41 doctoral theses were read, 27 defended by men and 14 by women, corresponding to the areas of Health Sciences (12), Sciences (10), Social and Legal (5), Arts and Humanities ( 6) and Engineering and Architecture (8).
The event, which will be chaired by the rector Lluis Serra Majem, It begins with words of congratulations and thanks to doctors and researchers, by the vice-rector for Research and Transfer, Marisol Izquierdo, followed by the individualized investiture of the new doctors and doctors, who will receive their caps from the rector.
Next, José Mangas Viñuela, Professor in Crystallography and Mineralogy, will give the conference entitled The volcanic eruption of La Palma (2021): what do we scientists contribute?
The Extraordinary Doctorate Awards 2020, co-financed by Banco de Santander, go to Francisco José Álvarez Gil in the Arts and Humanities branch; Raül Triay Portella in the branch of Sciences; Rosa Mª Sánchez Hernández in the branch of Health Sciences; Yen Elízabeth Lam González in the branch of Social and Legal Sciences; and Sergio Mateos Angulo in the Engineering and Architecture branch.
The act closes with the words of the Rector Lluís Serra Majem and the Performance of the Choir Schola Cantorum of the ULPGC under the direction of Maestro Stefano Degano.