The '10' of Spain is Sergi Roberto; the '9', Gavi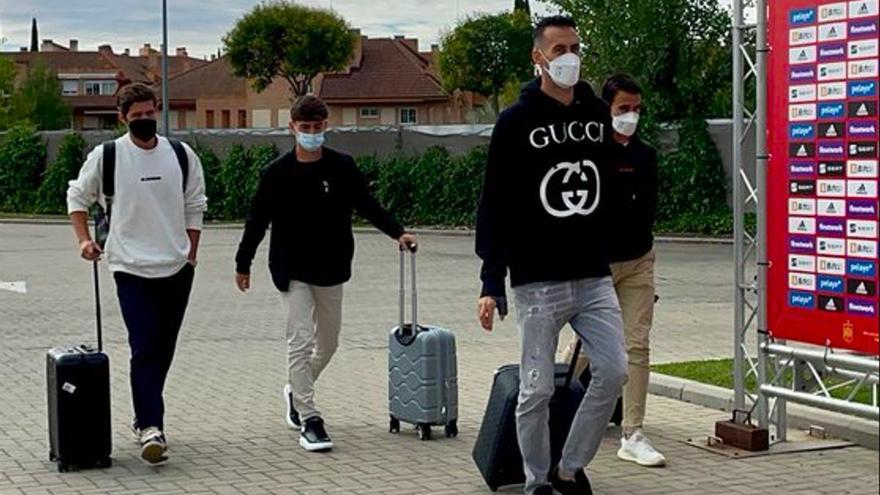 It is your selection. In the big decisions (no Madrid player was taken to the Eurocup, subjected daily to the examination of the powerful press of the capital) and, at the same time, in the small details. Luis Enrique the path is clear. And who he wants by his side, regardless of what happens around him. The more noise, the more Luis Enrique. It takes measures that also have an important symbolic charge.
Gavi, a newcomer to the elite, will be seen with number nine in the Nations League. And to Sergi Roberto, criticized for his irregular performance with him Barça, called at the last minute due to the injury of Brais Méndez, who curiously had supplied the also injured Pedri, is entitled to the honor of 10. A number also full of history.
The 15th of Ramos for Porro
What's more, the 15 that belonged for years to Sergio Ramos, current defense of PSG, although it has not yet made its debut in France, it will now be deposited on the back of Pedro Porro, the ex-Girona side who now triumphs at Sporting de Portugal. That number, after the controversial absence of the Andalusian defender, was released during the last European Championship in which Luis Enrique's rejuvenated Spain reached the semifinals, bending the knee in the penalty shoot-out against Mancini's Italy, who needed penalties before reaching the title at Wembley.
Now, it is the same rival. But a different team, punished by injuries, and Luis Enrique himself, whose pulse does not tremble to call Gavi, a teenager who has taken advantage of Barça's shortage – no money, no stars – to captivate Koeman as he already did. in his day Pedri.
AND The Asturian coach, attentive to the emergence of young talents, has not hesitated to take him to the final four which is celebrated from this Wednesday in Italy. As much as they say about that unusual call from the young Andalusian (he turned 17 on August 5), Luis Enrique feels that it is time.
This is what he did in his day with Ansu Fati. This was also repeated with Pedri. Now he takes Gavi, with seven games in the Barça first team (barely 363 minutes), to the senior team. Proof of the deep courage of the coach, who denied the heritage of Russia-2018, ready to create his work on new pillars.